Program of Theology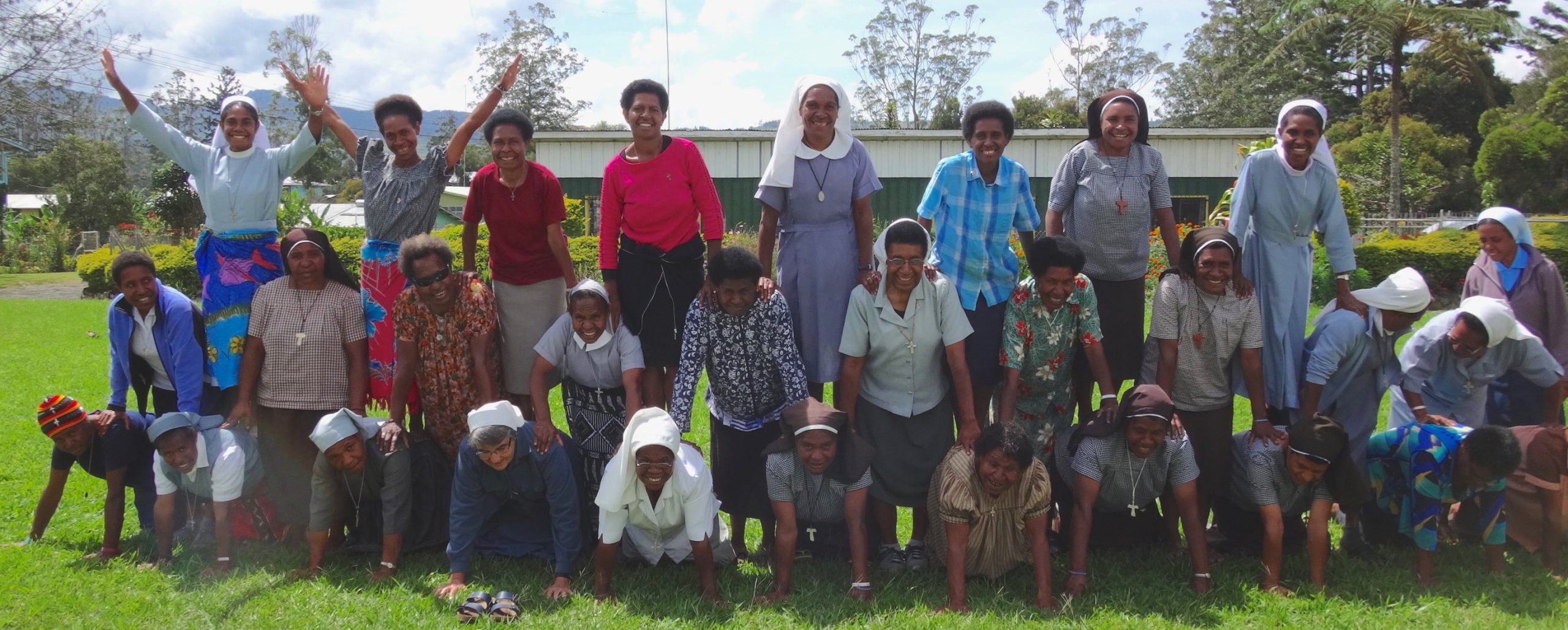 The Institute of Sisters of Mercy of Australia and Papua New Guinea (ISMAPNG) has established a Program of Theology in partnership with the Divine Word University in Papua New Guinea. There is no similar project being offered in Papua New Guinea or in the Solomon Islands: the Sisters of Mercy are delighted to offer such a valuable program for women.
The Program offers a Diploma in Pastoral Ministry to meet the needs of local women for theological education that supports them in their ministry. The initial Program cohort have been Catholic women Religious who undertake a wide variety of ministries in service to their local communities.
Many women have graduated with a Diploma and moved into the Advanced Diploma in Theology & Pastoral Ministry. Students may then complete a Bachelor of Theology & Ministry.
It is important that the Program offers classes in locations that are accessible to students and close to their places of ministry. Currently locations include Mount Hagen, Wewak, Port Moresby and Honiara.
Attention to the needs of the students and strong consultation have been important to the Program. We consult with Congregation Leaders and FORPNGSI (Forum of Religious of Papua New Guinea and Solomon Islands).
The Program is supported by the bishops of the Papua New Guinean dioceses in which we operate, and the Faculty of Arts & Social Sciences at DWU. We thank our generous funding partner Missio Aachen.
By early 2022 a total of 136 students – both registered and not registered – have attended at least one class in the DipPastMin since its inception. 42 women have graduated with a DipPastMin.
Further information:  theologyCMSL@ismapng.org.au