Mercy Spirituality
"The spiritual and corporal works of mercy which draw religious from a life of contemplation, so far from separating them from the love of God, unite them more closely to Him and render them more valuable in His holy service."

Catherine McAuley
As Sisters of Mercy, we seek to follow Jesus by responding to God's call to know God's loving kindness and share it with others.  We seek to live by the model (or charism) given to us through our founder Catherine McAuley, as we undertake faith-filled courageous service.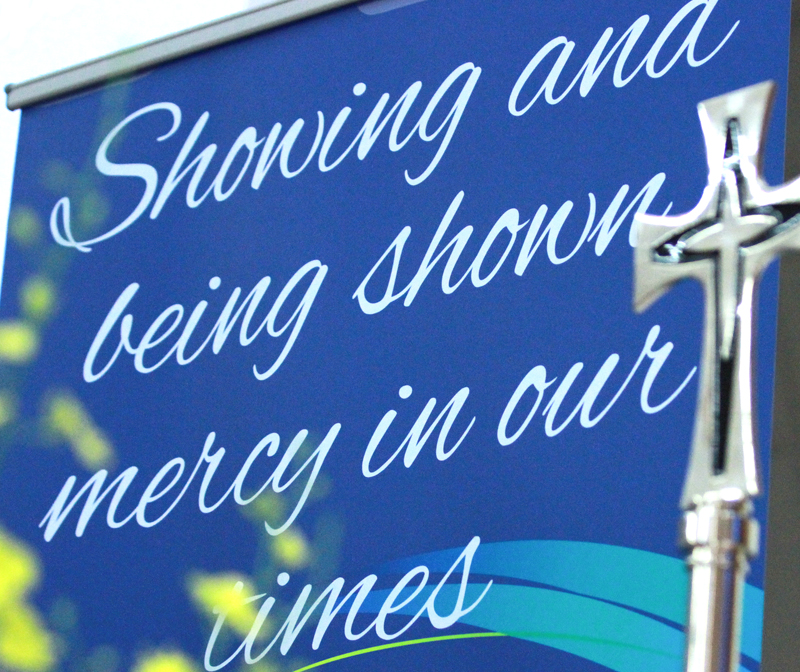 Catherine followed Jesus by serving people in need. She used as her inspiration the Spiritual and Corporal Works of Mercy, guideposts that have long been part of the Christian tradition:
The spiritual works of mercy:
Instruct the ignorant;
Counsel the doubtful;
Admonish the sinner;
Bear wrongs patiently;
Forgive offences willingly;
Comfort the afflicted;
Pray for the living and the dead.
The corporal works of mercy:
Feed the hungry;
Give drink to the thirsty;
Clothe the naked;
Welcome the stranger;
Visit the sick;
Visit the imprisoned;
Bury the dead.
In 2016, Pope Francis declared an eighth spiritual and corporal work of mercy – Care for our common home.
Catherine's deep faith in God who is Mercy, and her experience of the pain of poverty, shaped her prayer and in turn her prayer shaped her ministry. The Suscipe of Catherine McAuley reflects this for us all.
---
Today, as Sisters of Mercy, we commit ourselves to a life long journey of discovery of the Mercy of God, which is so often found in the lives and struggles of the suffering and the poor. On this journey we begin to understand our own poverty and our need for God's Mercy. We seek the face of God who is merciful and we try to live in a way that reflects this awareness. Recognising that we are connected with every living thing on our planet, we are mindful that care for our earth community is explicit in everything that we do. We share this awareness and this particular lens on the revelation of God as Mercy, with our Associates, co-workers, friends, families and all those whose faces reflect the invitation and the challenge to us to respond with deeper reverence for all of creation.
Our Prayer Room invites you to join with us in prayer for all.
---
Share in the spirit of reflection and retreat at our spirituality centres
You are encouraged to share in a spirit of reflection and deepen your sense of the sacred by attending some of the many retreats and reflections held at our beautiful spirituality centre each year – Santa Casa Retreat and Spirituality Centre, Queenscliff, Victoria.