Become a Mercy Associate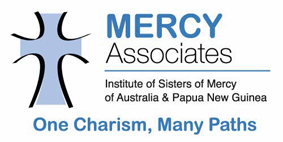 Mercy Associates are people who cherish the virtue and practice of mercy in their lives, and seek a faith community to nurture their commitment to mercy.
They meet for prayer, formation, reflection, and to engage in service initiatives based on mercy and justice within and beyond their local community. Mercy Associates groups are found in a variety of places including parishes and larger networks, and there are groups in over fifteen locations around Australia. It is anticipated that new groups will form in future years, including in Mercy workplaces.
In the 1980's, the Sisters of Mercy established the Mercy Associates movement as a way of encouraging and supporting the many lay women and men who work alongside them. Mercy Associates 'associate' with each other and with the Sisters of Mercy, complementing and extending the outreach of the sisters in Australia and Papua New Guinea.
Sr. Berneice Loch RSM, former Institute Leader, speaking on the occasion of the launch of the new vision and model for the Mercy Associates of ISMAPNG in 2016.
The Vision Statement of Mercy Associates:
Mercy Associates are called to live and share the compassion of God revealed in the life of Jesus Christ, in Scripture and through the vision and charism of Catherine McAuley.
Guided by mercy values of compassion, justice, hospitality and hope, they:
celebrate and give thanks for God's merciful love
nurture their relationship with God to enable them to witness to their faith in prayer and action
give expression to God's mercy:
in response to the needs of these times;
in the ordinariness of their daily lives;
and in all their relationships
journey with each other and the Sisters of Mercy.
Becoming a Mercy Associate:
If you feel drawn to experiencing a richer and more fulfilling connection with mercy, you may want to consider becoming a Mercy Associate. The movement is open to lay women and men of all ages from post-secondary school onwards.
You are invited to contact the Mercy Associates Executive officer at mercyassociates@ismapng.org.au
Of Interest: