Archives and Heritage
The Archives and Heritage team manages the archival and heritage collections of the Institute of Sisters of Mercy of Australia and Papua New Guinea. This includes the collections of the former Sisters of Mercy congregations of Cairns, Townsville, Rockhampton, Grafton, Singleton, Gunnedah, Wilcannia-Forbes, Bathurst, Goulburn, Ballarat East, Melbourne, Adelaide, Perth, West Perth and Papua New Guinea.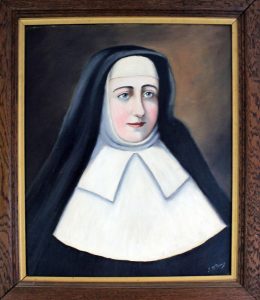 Our Mission
ISMAPNG Archives and Heritage is committed to acquiring, documenting and preserving the archival and heritage collections of the Institute so that the story of the Sisters of Mercy in Australia and Papua New Guinea will continue to inform and inspire the continuing Mercy mission into the future.
The Collection
Records and objects have been selected for retention and preservation due to their administrative and historical significance and provide evidence of congregational activities, religious life and ministries from 1846 to the present day.
Our rich and diverse collection includes archival records, photographs, audiovisual material, building plans, publications, textiles, small heritage objects, furniture and artworks.
---
Contact
The Institute Archives is currently experiencing a high volume of research requests. Please be aware that during busy periods responses to inquiries may take some time. Internal inquiries (that is, inquiries from Sisters of Mercy and ISMAPNG staff) will continue to operate as usual.