Diploma in Pastoral Ministry for women Religious in PNG (DipPastMin)
Vision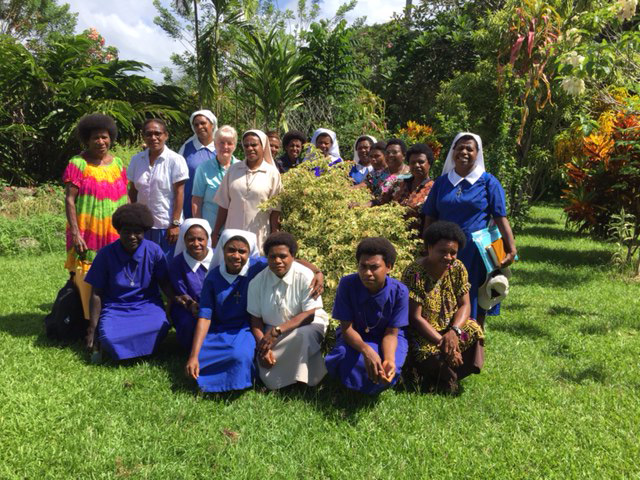 The focus of this program is on understanding and living our sacred stories. It introduces students to the key theological disciplines of Biblical Studies, Christian Thought and History, and Practical Pastoral Ministry. The program enables students to know and understand their religious traditions and to bring those traditions into dialogue with their cultural traditions, to their mutual enrichment. Students are equipped to contribute to and promote the education and well-being of those whom they teach or care for in their social or health ministries, or with whom they work in other capacities.
Program Overview
The DipPastMin consists of ten units, of which eight are required to complete the program.
Unique
This program is provided by the Institute and credited by the Divine Word University.
The program is open to all women Religious in PNG. Sisters from the participating Congregations are consulted concerning the contents of the program, which is offered at three different locations – Wewak, Mt Hagen and Port Moresby – to meet the needs of the students and to facilitate access.
Archbishop Douglas Young, Chairman of the Council of the Divine Word University, has expressed strong support for the program, indicating that he recognises a great need for such education and noting that this need is not being met, especially for the women of PNG.
This program seeks to provide resources and empowerment of the women of PNG by providing a sound theological foundation for their pastoral ministry.
For more information please contact:
Mrs. Elissa Roper
Project Co-ordinator
elissaroper0@gmail.com