Archived News Item
Mercy Global Presence
August 29, 2019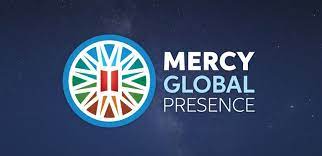 The Mercy Global Presence Program, supported by the MIA Members and our Institute Leadership Team was an invitation to draw on the call in the MIA Vision statement to explore new images, new language and new theology, amid the intercultural realities within and among our Mercy Congregations and Institutes, across the Mercy global network.
In the Institute (ISMAPNG), this Mercy Global Presence Program assisted us to deepen our understanding of and our response to the 'degradation of Earth' and to 'the despair and suffering of many peoples' (from our ISMAPNG Chapter Statement and from our earlier engagement in the Mercy International Reflection Process).
In so doing the many people who gathered with each other online, over the past 22 months, discovered and shared new expressions of the presence of the Mercy of God, particularly in our regional context.
This Mercy International Association formal program began on September 29, 2019 and ran for two years in four Segments, of four months duration, until July 2021.
Now with the formal MGP program concluded we are invited to continue to use these 160 Themed Resources for prayer, exploration, reflection and discussion in the months ahead.
The Four Segments were: Global, Mercy, Presence and Integration.
Click here for the naming and the timeline of the Segments and Themes developed for the MGP program.
Each of these Segments held four related sets of themed Resources which were organised and developed by Mercy people across the world. They were uploaded to the mercyworld.org Website at the end of each month for reflection and discussion during the following month.
The Resources remain available on the Mercy Global Presence microsite on the MIA website.
Posters have also been developed for each of the 16 Themes of the Program and they can still be accessed separately or through two full-screen Flipbooks.
The Posters (in English and in Spanish) are all available in A3 and A4 format for viewing and for download as well as in the 'interactive Flipbook' format.
https://www.mercyworld.org/newsroom/flip-books-of-the-set-of-mercy-global-presence-posters/
Links to the Posters are at:
the 'Global' Theme posters can be downloaded from here,
the 'Mercy' Theme posters from here
the 'Presence' Theme posters from  here
the 'Integrated' Theme posters from here
Zoom gatherings enabled Mercy people across the Institute and around the world to participate, either through their local MGP Zoom Gatherings, or through popular 'Regional' or international MGP Zoom Gatherings.
Extraordinary contributions were made by all those, including ten Sisters from our Institute, who contributed to producing the 160 enriching resources and shared them so generously.
If you have any questions please contact Adele Howard RSM, the ISMAPNG Coordinator of Mercy Global Presence, at mgp@mercy.org.au