Ministry
Today we are involved in the following areas of Ministry:
Croydon. Victoria.
"Kewn Kreestha", a Gaelic word meaning the 'Quiet of Christ' has been our Wholistic centre offering rest and care for women.
This service is coming to a natural end and concludes in March 2023.
We will be offering Day Programs from April to June 2023.
Click on link to see the details –  Kewn Kreestha April – June 2023
Bookings essential.
The Ministry will be reshaped and relocated by July 2024.
For enquiries please contact the office on 0419 989 401 (M-F 10am-4pm) or email  familycare.croydon@mercy.org.au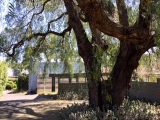 Canterbury. Victoria.
"Nazareth", located at Canterbury is currently our hospitality house.  It is available till the end of December 2023 for those who wish to make a spiritual retreat or who need some space on their own.
The Ministry at "Nazareth" will be reshaped in 2024.
For bookings: contact Sr. Michele 0419 989 401