Croydon Ministry
Today we are involved in the following areas of Ministry:
Croydon. Victoria.
"Kewn Kreestha", a Gaelic word meaning the 'Quiet of Christ' is a Wholistic centre offering rest and care for women. A program of personal development is offered.
​"Kewn Kreestha" is not a hospital or a Mental Health Service.
Residential stay and seminars are offered.
Click here for the Kewn Kreestha Brochure
For all bookings, please ring the office on 03 9723 6797 (M-F. 9am-5pm)
Or email familycare.croydon@mercy.org.au
---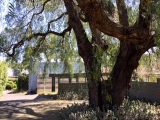 Canterbury. Victoria.
"Nazareth", located at Canterbury is our hospitality house, it is available for those who wish to make a spiritual retreat or who need some space on their own. It is also used for those from country Victoria who need to attend medical specialists in the city.
For bookings: contact Sr. Michele 9723 4377
---