Archived News Item
Young Mercy Links Spend a Weekend of Encounter
April 7, 2021
Young Mercy Links SA held their postponed annual retreat from March 12 – 14. Fourteen members of Young Mercy Links SA headed down to the Fleurieu Peninsula for a weekend of contemplation and opportunity to 'Encounter Self, the Spirit, the Other and the Universe.
Three of the members of Young Mercy Links have reflected on their time away.
Clare Peterson – Over the weekend, the group participated in activities and practices focusing on connection with themselves, each other and the universe and shared their experiences in group reflection. Young Mercy Links SA Coordinator Gaby Kinsman and Sister Mentor Meredith Evans RSM facilitated the retreat sessions with a Mercy influence including daily practices from Margie Abbott's Cosmic Sparks and a reflective session around the parable of the Good Samaritan and Jon Sobrino's The Principle of Mercy. The group spent time reflecting on a number of readings and shared about their own experiences of a transformative experience or feeling of what is deepest in themselves and a sense of awe of the earth and its people. Then the group had a powerful discussion around how they have encountered the other through YML initiatives and the impact this has had on their life and the other's.
The retreat also focused on what it means to be a part of the Young Mercy Links movement. The group allowed time to reflect on how far YML SA had come in the past 4 years, and had an important conversation around how the group could continue to flourish and what kind of leadership is needed. This created a deeper meaning and sense of purpose as the group looks ahead to their initiatives for 2021, continuing to connect with each other and the wider community.
This year's retreat was a much-needed break from the happenings of day-to-day life, and provided time for reflection and quiet. We found ourselves deeply grateful for the passionate, spirited, and intelligent individuals that make up our Young Mercy Links team, and the crucial role these people play in our lives.
Clare has been a member of YML SA for the past 3 years and works as the Social Justice Coordinator at St Aloysius College, Adelaide part time while studying a Bachelor of Laws and International Studies at the University of Adelaide.
Ada Snell – 'Filled with fresh air and the sight of the sea, the YML retreat gave our group time to deepen our connections with each other, laugh, and reflect on who we are as a group and how we can walk together'
Ada is a foundational member of Young Mercy Links SA and is studying a Bachelor of International Development at the University of Adelaide.
Analise Favretto – A fantastic opportunity to be able to come together and share thoughts, values and reflections we have had over the past year or so. It gave us the opportunity to reflect on our own purposes and what we value as part of this group. I felt a sense of growth and passion  in my own self from this opportunity and the bond of the mercy links group .
Analise has been a member of Young Mercy Links for 2 years and works as a Senior Occupational Therapist at CanDo for Kids.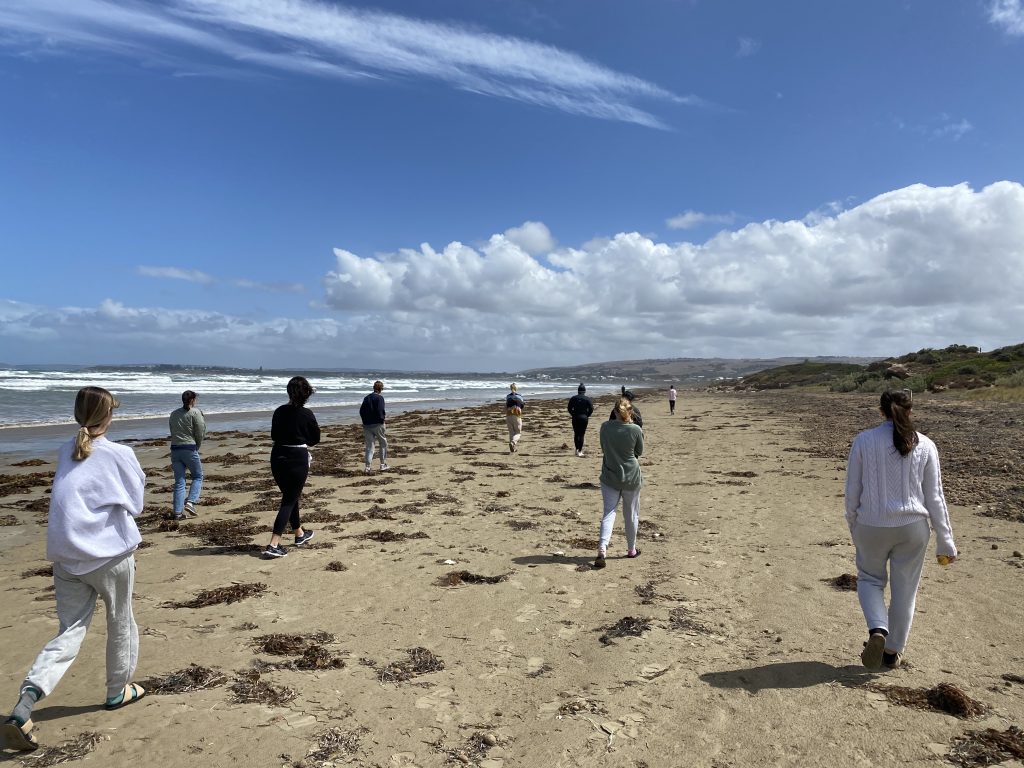 Messages to: gaby.kinsman@ismapng.org.au