Archived News Item
Young Mercy Links Connecting with Community
June 7, 2021
The month of May has been eventful and event-filled for Young Mercy Links SA members, hosting a Girls Day, Mother's Day event and a Festival of Food Fundraiser in partnership with the Circle of Friends for the refugee community in Adelaide.
Held in the school holidays, the Girls Day consisted of a few hours of crafts, games, a shared meal and lots of laughter with 15 girls (and a few brothers who snuck in!) aged 4+ at the Mercy Centre in Mile End.
The annual Mother's Day event with the mothers and children is always a lovely opportunity to honour the mothers, their love and their resilience. Young Mercy Links has come to know the event through Meredith Evans (RSM) and the Circle of Friends who help to support refugees in the local community.
The Festival of Food fundraiser held at Mercedes College was a hugely successful event, raising funds for the asylum seekers and refugees on 6-month Final Departure Bridging E Visas. The funds raised will help to assist with rent and bills as the families are not receiving any government support and do not have full time, permanent work. Young Mercy Links members organised the raffle and silent auction, and served the 75 guests Persian, Iranian, Pakistani and Indonesian delights prepared by very talented refugee women in our community. It was an afternoon to celebrate some of the many different cultures that make up our community, but also to hear about the experience of being a refugee in Australia and how we can better support those in our community.
Festival of Food: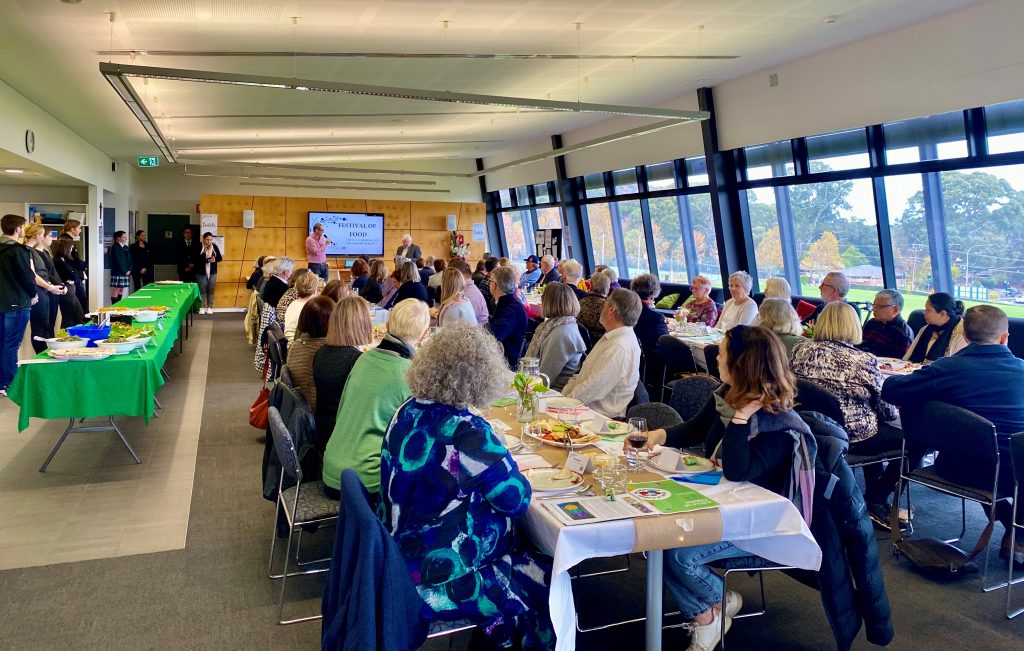 Messages to: gaby.kinsman@ismapng.org.au