We're for Fair Policies for Refugees and Asylum Seekers
April 12, 2022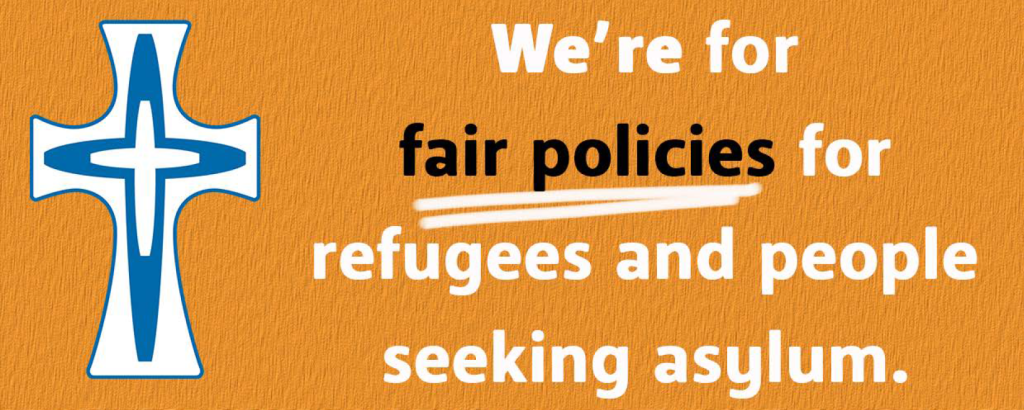 For more than 40 years we have worked with asylum seekers, refugees, and trafficked persons. We have accompanied these people in refugee camps, detention centres and in the community as part of our mission of sharing God's transforming mercy.
We have witnessed at first hand the harmful impact of government policies on the lives of people who have sought refuge and asylum in Australia. We are calling for policy reform in the following areas to restore Australia's international standing as a nation of the 'fair go' and to bring significant benefits to the Australian economy.
These five main issues must be urgently addressed:
An immediate expansion of our annual refugee humanitarian visa intake – so that we can generously respond to crises – in the Ukraine, Afghanistan and other countries. Currently our intake numbers are the lowest in 45 years.
An end to onshore and offshore arbitrary detention for refugees – It is beyond shameful that people who have sought safety in Australia have been detained, many for up to ten years, and yet there is still no plan for a permanent home for many. The Department of Home Affairs' figures show that more than $573,000 per person per year is being spent on keeping individuals in offshore detention.
Replacing Temporary Protection Visas with a pathway to permanency – The current system of Temporary Protection Visas and Safe Haven Enterprise Visas do not provide a clear pathway to permanency. The lack of a pathway to a permanent visa prolongs uncertainty, psychological distress and financial insecurity.
A fair and just process for people seeking asylum living in our community – this means income support, continual access to Medicare and a reasonable timeframe for claims for protection to be processed. Many of the people we support have been waiting for more than five years without an outcome, with many living in destitution suffering poor physical and mental health.
Improving access to tertiary education for refugees and asylum seekers – a thriving economy needs a skilled workforce. Tertiary education is a way to enable people seeking asylum to contribute significantly to the Australian economy. The Australian Government currently requires those on temporary visas to pay international student fees to study at a tertiary level. These fees are prohibitively expensive.
(Sources: Sisters of Mercy, Justice for Refugees South Australia & Asylum Seekers Centre, Sydney)
Take action:
Raise the issues with your local representatives and candidates. To assist with this, we have prepared a one page handout highlighting five main points.
Click here for some useful information about how to approach your local representatives and candidates.
Want to lobby your local candidates but not sure who they are? You may like to visit the following websites:
Australian Labor Party – Click here
Liberal Party of Australia – Click here
The Nationals – Click here
Climate 200 Independents – Click here
Australian Greens – Click here
One Nation – Click here
United Australia Party – Click here
(Please note – the listing of the parties websites above is so that you can know who to lobby in your local area, it is not an endorsement of the party or their candidates). 
 Add this image to your email signature

Click here to download
Click here for information on how to add an image to your email signature in Outlook. Sisters are invited to contact the IT Help Desk if they need assistance or are using email programs other than Outlook  – technology@ismapng.org.au
Print out a poster and place it in your window
(In some areas there may be regulations on the placement of signs on windows so if in doubt please contact your local council).
Stick a sticker on your car or other places where it will be seen
All Sisters, Staff, Mercy Associates and Young Mercy Links will receive a sticker to stick on their car or computer or wherever else it may get noticed. If you are from another Mercy organisation and would like to get some stickers produced for your organisation click on the link below for the print ready artwork.

Click here for the print ready artwork for stickers
Spread the message with your Zoom background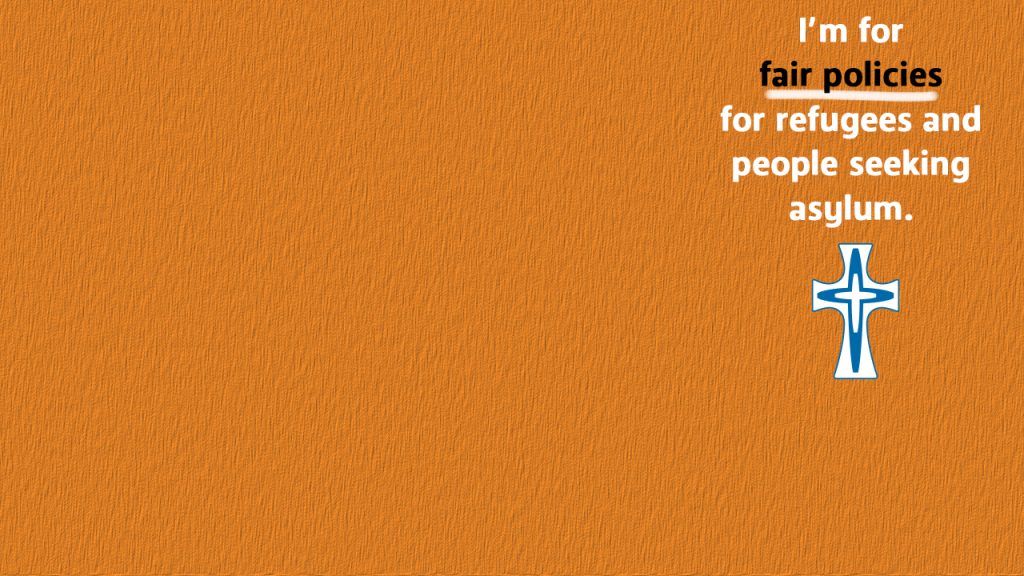 Click here to download this image so that you add it to your Zoom background.
Click here for an instructional video on how to add Zoom backgrounds.
Follow us on social media and repost our posts on your own page(s)

Click here to go to the Institute Facebook page                 
(Make sure you hit the Like button to stay up to date)   


Search for @ismapng to find the Institute's Instagram page
(Make sure you select Follow to stay up to date) 
Got a photo or story to share, contact us at – communication@ismapng.org.au 
Need technical assistance with downloading email signatures or zoom background, contact – technology@ismapng.org.au 
Useful Links
Refugee Council of Australia – Click here
Justice for Refugees South Australia – Click here
Asylum Seekers  Centre Sydney – Click here