Swapping clothes to save the planet
December 2, 2022
On Sunday November 13, Young Mercy Links hosted a Clothing Swap to help end hyper-consumerism. As it was National Recycling Week, we thought it would be a great time to educate people on the impacts the fashion industry has on our environment, along with the social impacts it causes.
Fast fashion is a term used to describe cheap and low-quality clothing that is rapidly produced and is cycled in and out of the market quickly to meet new trends. This in turn leads to hyper consumerism. Hyper consumption is the excessive and rapid consumption of goods beyond a person's necessities, and the associated significant pressure, from all forms of media, to consume those goods as they shape one's identity.
Notions such as retail therapy have been engrained into our culture to fuel corporate profits at the cost of the Earth and the most vulnerable. These cheap, trendy garments are designed to be worn only a handful of times before being discarded. After a few wears, the garment either falls apart or goes out of style, encouraging customers to return to the store to shop for new trends.
Unfortunately, most fast fashion garments are made with synthetic fibres that don't degrade over time in landfills. Thanks to the normalization of this overconsumption, the fashion industry has become one of the biggest contributors to global waste and pollution.
This state of excess can be described as stuffocation. We are trapped in a vicious cycle of working and accumulating products to keep up with the pace of consumerism. This fuels the anxiety of modern life; destroying the planet while keeping us from leading more imaginative, fulfilling lives. Materialism is eating us inside out. So how do we stop it? Ads, promotions and 1-click buying functions are all designed to trigger impulse buying. The rate of buying increases the more companies speed up delivery. Therefore, the slower the buying process, the lower the desire to shop. To break free from the cycle of consumerism, we need to slow down.
Some common traits to look out for to help you identify fast fashion brands:
Offshore manufacturing
Often offshore manufacturing takes advantage of cheap labour in countries with few wage and safety regulations, often using complex global supply chains with little to no transparency
Inexpensive, low-quality materials
These materials are designed to quickly degrade and be thrown away after a single season
Hundreds to thousands of different styles
Most of these styles are focused on current fashion trends
Limited quantities of trendy garments
To avoid markdowns and pressure shoppers into buying immediately before they miss out
Short turnaround time
A short amount of time between when the trend was first spotted on a runway, red carpet, or celebrity Instagram feed and when it hits the stores
Alternatives to fast fashion include upcycling, buying used and sourcing ethical brands.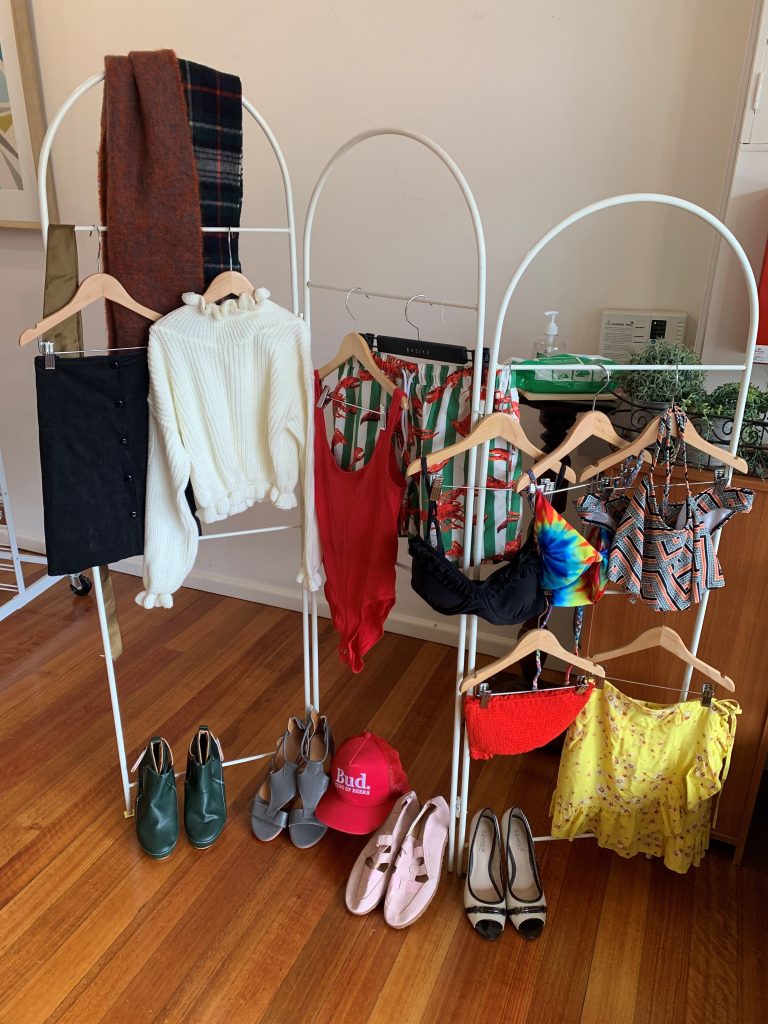 We were so grateful to have our event at the Mercy Hub as an opportunity to talk with our friends and local community about these issues and educate them to be more informed and aware consumers.
The turnout was incredible and there was a constant buzz around The Hub as people swapped out their preloved items for pieces they would give new life to. Among the familiar faces of friends, we had large amounts of foot traffic who happened to be walking by and were intrigued by our swap. We couldn't have asked for a better turn out!
Phoebe Baillon and Isabel Clements
YML members and project managers
Want to know more?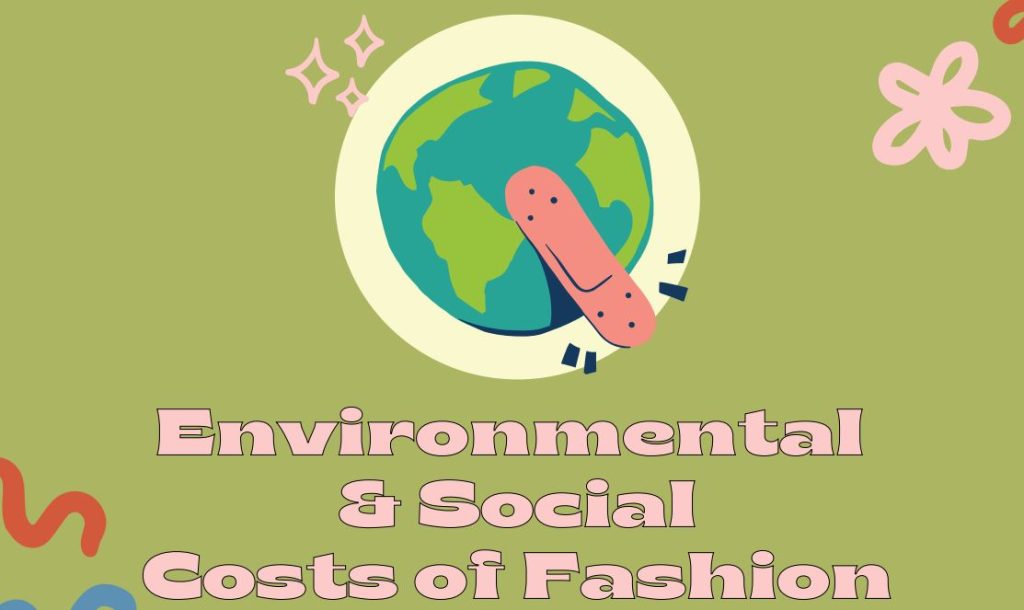 An enterprise called "Upparel" is turning second hand clothing no longer "fit for purpose" into a 'fill' for pillows, cushions and mattresses, eliminating the need for textiles to end up in landfill.
How it works
Using the steps outlined on their website, participants can arrange a box (either 10kg or 20kg) to be collected from anywhere in Australia for a small fee. If desired, communities or neighbourhoods could organise a collection and pool their used clothing into one package.
Read more about this and other innovative schemes here.