Archived News Item
Mercy Ministry Companions – Trustee Directors
May 4, 2021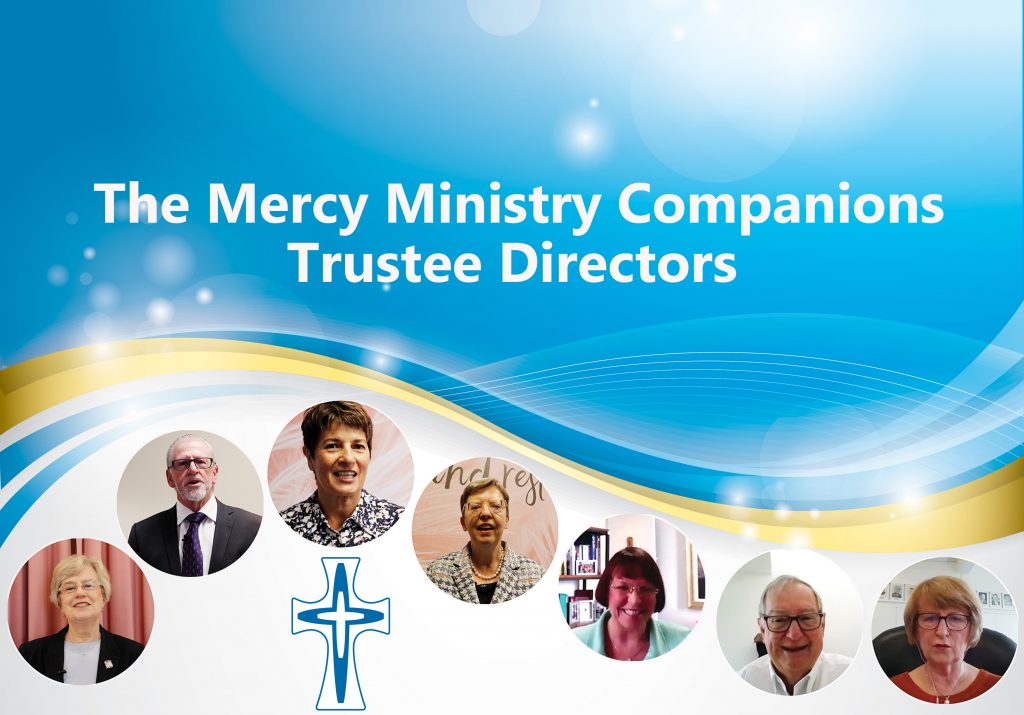 Last month the Institute forwarded a petition to the Holy See seeking permission to establish a Ministerial Public Juridic Person (MPJP) to be called 'Mercy Ministry Companions'. 
Mercy Ministry Companions will provide the future governance of the Institute's incorporated ministries in the areas of health and aged care, community services and education.
Following a selection process, the Institute Leadership Team has recently appointed the Trustee Directors for the proposed MPJP. Each of the Trustee Directors is deeply committed to the Church, our Mercy tradition of Service and has considerable professional experience and skills which will contributed significantly to Mercy Ministry Companions.
As a way of introducing themselves, each of the Trustee Directors have kindly prepared a short video.
To view please click on the arrow below on each video.
Margaret Bounader (Chair)
Tony Goad
Margery Jackman
Gabrielle McMullen
Rowena McNally
Des Powell
Carmel Ross
Click here to return to Just Mercy