Archived News Item
Learn, Shop and Share
April 7, 2021
It's not often that the students at the Mercy Connect Dandenong Library Adult Literacy Class are surprised with something new. However, one Thursday afternoon in February this is exactly what happened. As the refugee students filtered into the library for their weekly class they were each given a number. There were puzzled looks on their faces. This was just one part of the surprise our Mercy Connect Melbourne Coordinator, Sr Mary Lewis, had in store for them.
Earlier that week, contemplating a car boot full of donated groceries, Mary had a lightbulb moment to stage a 'shopping spree'. Red Rock Pilates Studio in Melbourne had generously provided these groceries after hearing about Mercy Connect's outstanding work supporting refugee adults. The owner, Noeleen O'Shea, organised the donation through our Mercy Works Board Chair, Kathleen Donnellan.
After COVID style refreshments, Mary announced that the group was going shopping. Before she could tell the group the reason, the room burst out into laughter as they had never had to pay for their Mercy Bags before. The group gathered around the table of groceries with the numbers they had been given when they arrived. Then Mary called out three numbers.
The mystery behind the numbers was solved. As each number was called one of the group was asked to step forward to select an item from the table just like they were shopping. They were like children in a lolly store making sure they'd inspected each item carefully before choosing. Numbers were called until the table was empty and all that was left were the grocery bags.
Many items were unfamiliar to the group so there was a lot of talking about what they were and how to use it. After being assured that marmalade was fantastic on warm toast with butter, it was snatched up by the next shopper, saying 'I will take it', keen to try this combination.
Another shopper wanted to know what to do with a tin of apricots. After being told they paired nicely with either yoghurt or ice cream, the tinned apricots were quickly claimed.
Mercy Works especially wishes to thank Noeleen O'Shea and the generous women of the Red Rock Pilates Studio in Brighton for their efforts in collecting these variety of items at Christmas time to share with the refugee students at Dandenong Library. Going home with an extra bag of goodies for the week definitely spread even more happiness and Christmas joy within the group thanks to the generosity of the Red Rock Pilates Studio.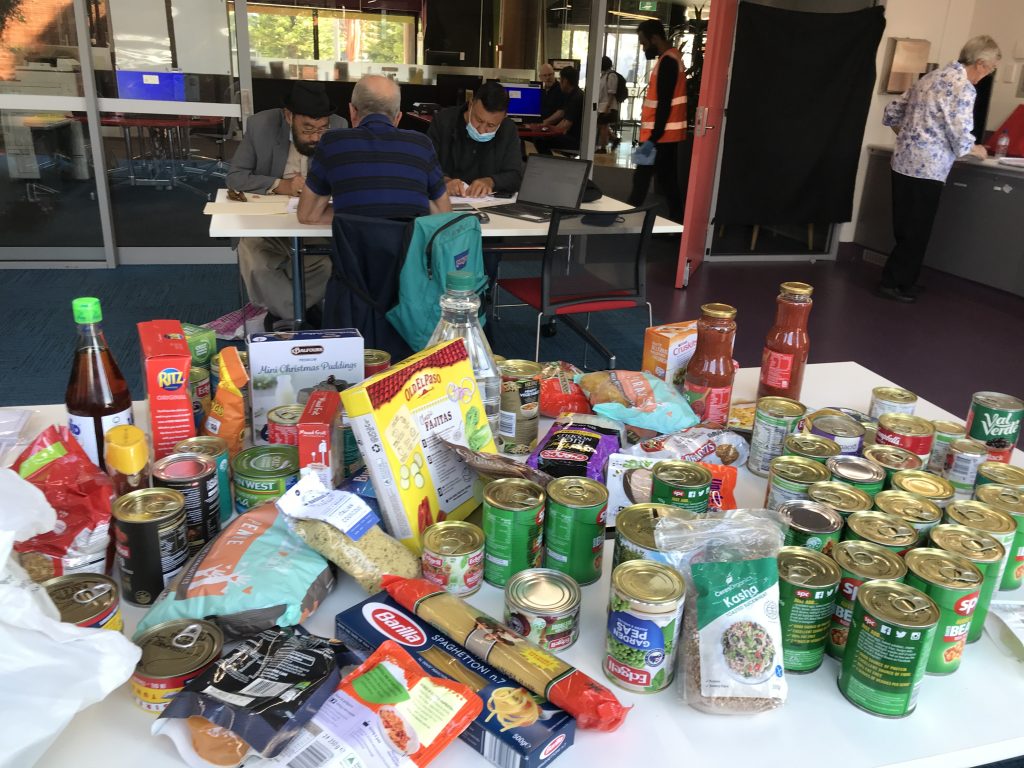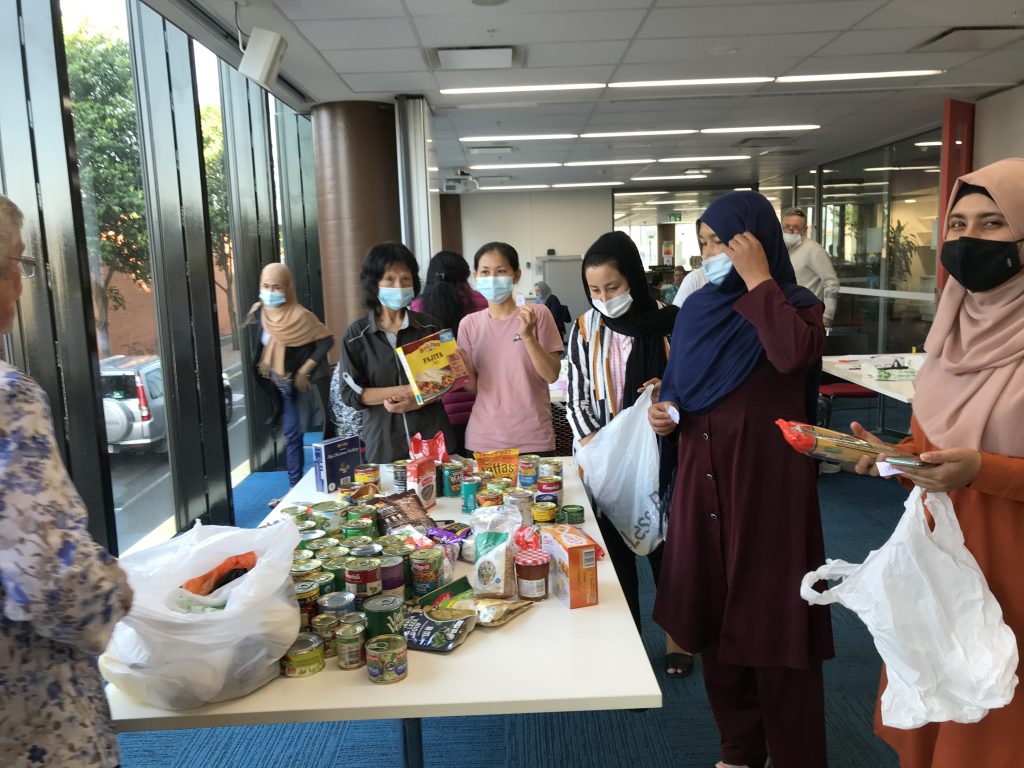 Messages to: lauren.stariha@mercyworks.org.au