Archived News Item
Jocelyn Bignold – A Local Hero
October 28, 2021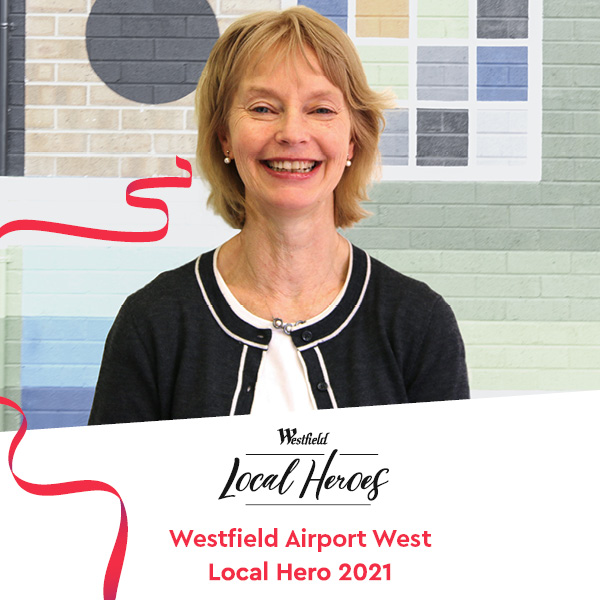 McAuley Community Services for Women CEO Jocelyn Bignold OAM has been chosen as a Westfield Local Hero at Westfield Airport West. Jocelyn's dedication was recognised and positioned her as one of the three top finalists.
Jocelyn has spent her career working in support of women and children who have experienced family violence and women who have experienced or are at risk of homelessness. She is a passionate and dedicated advocate for the cause and is a leader in the sector – specifically in advocacy for system change. She is a true inspiration to those she meets and to those who work at McAuley Community Services for Women. Jocelyn has led McAuley's impact through her leadership and focus on the end goal – helping women and children find safety and building a safe and independent future.
This award along with your support has helped to secure a $10,000 grant which will boost the McAuley Learning Support program.
Following the announcement, McAuley Community Services for Women posted the following message of thanks on their Facebook page –
"Thanks everyone, we are humbled by the support and this recognition of the hard work that our team do everyday. Your support gives us the inspiration to keep going".
Messages to: mcsw@mcauleycsw.org.au
Find out more about McAuley Community Services for Women – Click here