Coffee with impact
September 2, 2022

Since 2018 Sibling Café, which is located in Melbourne's Mercy Hub, has been serving delicious coffees and meals for the Carlton North community. Unlike most cafés, the coffee and food are merely just one positive outcome, for Sibling is a café with a difference making a difference in the lives of both its volunteers and its customers.
Sibling is a not-for-profit café with an in-house training program that deliver capacity building and community for volunteers from all walks of life. Any net profit, after deducting short-term business expenses, goes directly back into the development and growth of this training program.
Sibling's General Manager, Jesi Beaton says Sibling is a safe inclusive space that enables people to gain confidence, skills and acceptance.
"Our volunteer team is growing steadily and includes people who experiencing mental health issues, physical and learning disabilities, migrants and refugees, people transitioning from prison and those who have faced long-term unemployment.
"Each of our volunteers work one four-hour shift per week, either front of house or assisting in the kitchen.
"We are about to launch an accredited training program, partnering with the Fitzroy Learning Network, where trainees will be working on units towards a Certificate 2 in Hospitality," said Jesi.
While not all of Sibling's volunteers have paid employment as a goal, from those who did last financial year there was around a 20% placement rate.
"Many of our volunteers do it because it gives them confidence and acceptance. We also have community-focussed volunteers who provide their time as a way of giving back.
"Our volunteers says that their shift at Sibling is their favourite part of the week and whether a volunteer or staff member is facing a barrier in their life or not, we all learn something from each other and are enriched by the experience," she said.
Jesi said the support of the Sisters of Mercy has been integral to the café's success, including providing a fully fitted out space to Sibling at well below market rent.
"The Sisters of Mercy have been incredible and without their support we would not have survived.
"If ever there is an issue or something needs fixing it is quickly attended to and they continue to be a welcoming presence when they come into the café," said Jesi.
Sister Margaret Moore RSM, Coordinator of the Mercy Hub, said Sibling is a hub for people in the community to gather, drink coffee (and an amazing chilli hot chocolate!) and eat delicious food.
"The staff create an environment where everyone feels welcome, and we love all of the local goods and crafts that they sell at the counter.
"The Mercy Hub really values our warm and caring Sibling neighbours that we meet in and around this social enterprise café.
"It is quite inspiring to see the range of volunteers who are provided with work experience and training. It connects people to their community, which in turn can help relieve social isolation," said Margaret.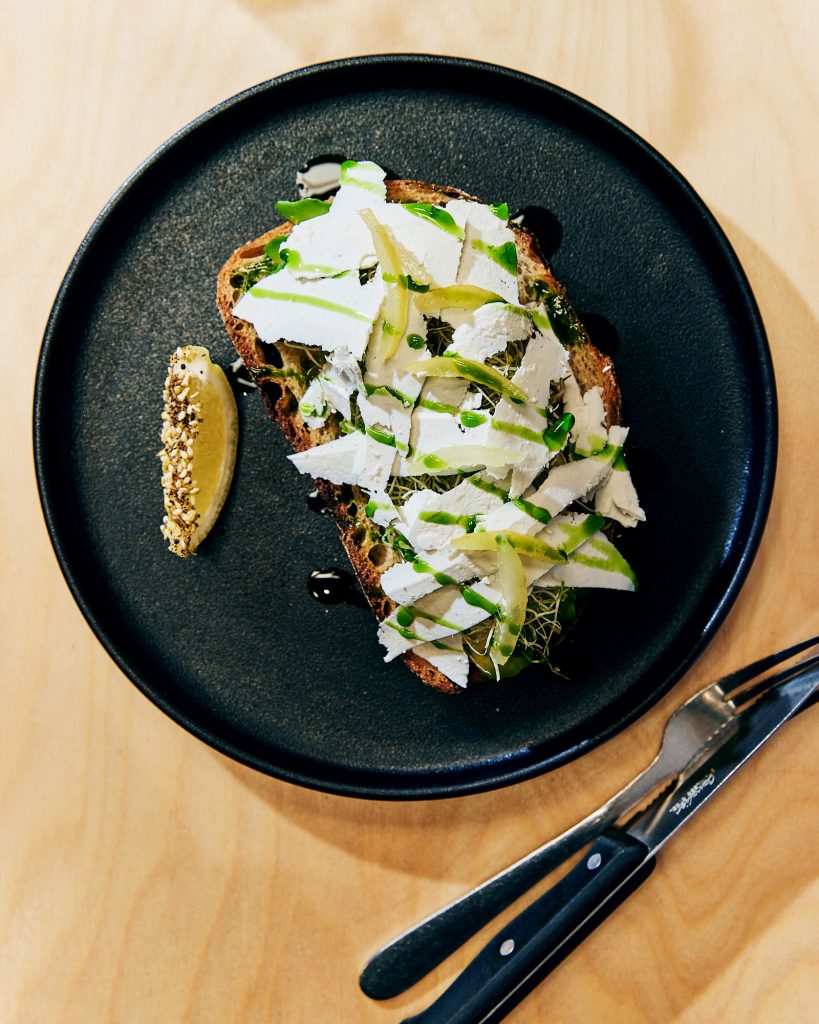 Just like its operating model, the food at Sibling also strives to be a bit different.
"Our chef comes from a fine dining background, so he seeks to push the boundaries as to what a breakfast meal can be.
"We also seek to support local producers wherever possible, such as St David Dairy in Fitzroy, fellow social enterprise Streat and Sporadical City Mushrooms", said Jesi.
Jesi, who has a background in hospitality and previously managed a café on Gertrude Street, said that she has never worked in an environment that is so positive, where everyone is so accepted.
"It is so wonderful to witness people's journeys and to see them gain confidence and blossom.
"While keeping a cafe going during Covid has had its challenges, collectively we should all be very proud of what we have achieved, with our staff, volunteers, the Sisters of Mercy, our other supporters and customers all having contributed to the special place that is Sibling cafe", said Jesi.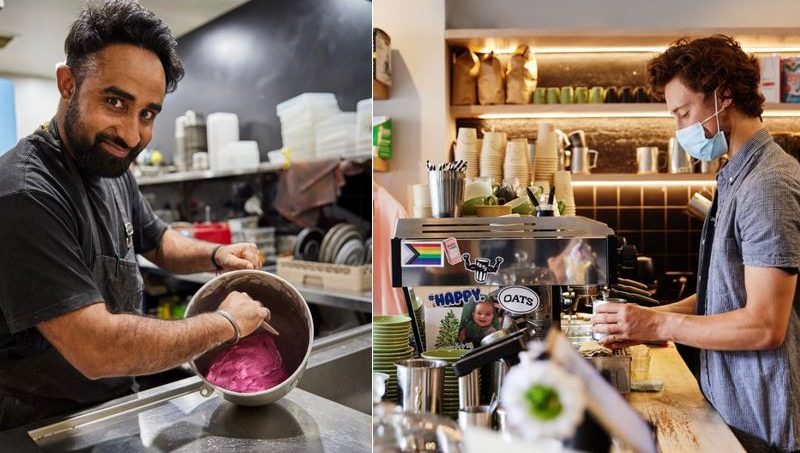 Find out more about Sibling – https://www.siblingbykinfolk.org.au/
Find out more about the Mercy Hub – https://www.mercyhub.org.au/