Archived News Item
'Bright Futures' at Damascus College
December 6, 2021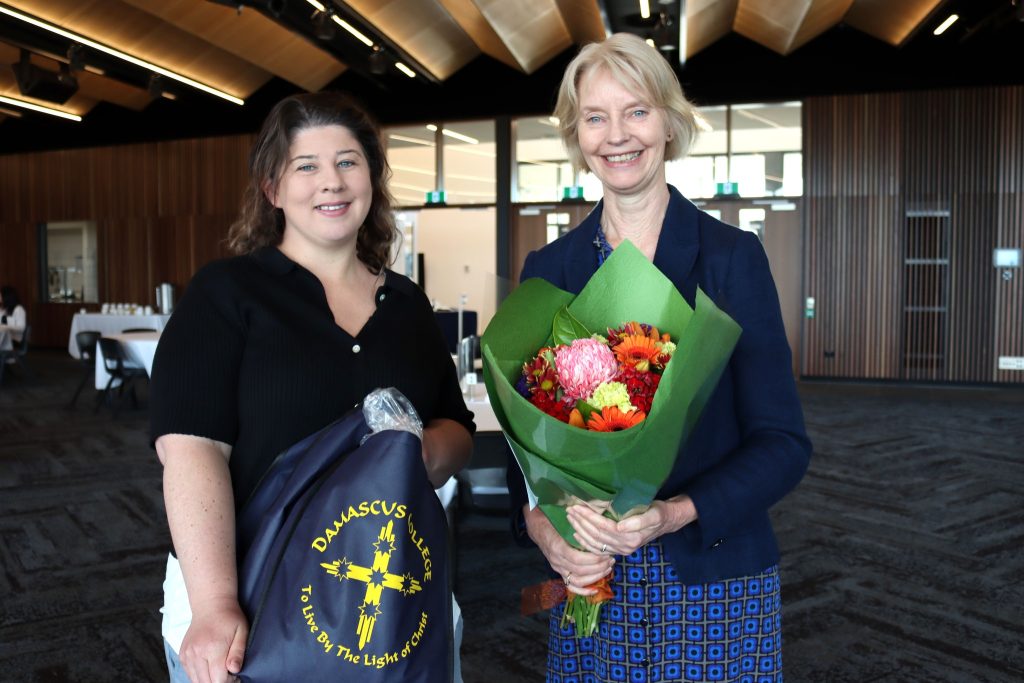 The recent Damascus College Bright Futures Breakfast was a great success.
Held on Tuesday 23 November, guests began arriving the Damascus Events Centre at 6.15am for this annual fundraising event and were treated to the amazing view that encompasses the campus all the way to Wendouree as the sun came up.
A highlight of the event was the Senior Choir's performance. In the past two years due to restrictions and safety concerns it had been very limited to the amount of live performances that the Choir have been able to sing. This year Damascus was blessed to have Maria Russell, their musical performing arts coordinator leading the choir as they sang for the assembled audience.
The guest speaker, Jocelyn Bignold, OAM (pictured above right) gave a thoughtful and moving presentation on McAuley Community Services for Women. At the conclusion of her Q&A session with the audience she was presented with a Damascus Jacket that she has passed along to those in need and a glorious bunch of flowers which will be enjoyed at their Ballarat office.