2023 Mercy Integral Ecology Emerging Leaders Fellowship
March 7, 2023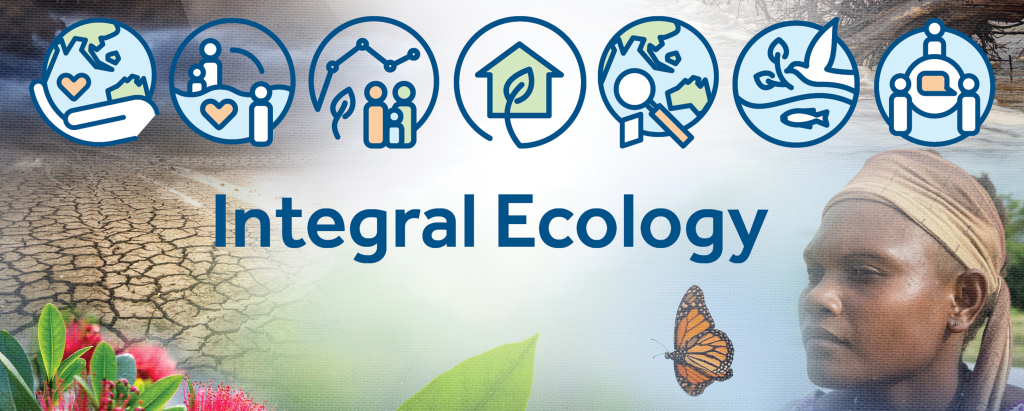 The Mercy Integral Ecology Emerging Leaders Fellowship is once again up and running thanks to the support of donors and partnerships with other Religious Institutes. Once again, we welcome highly-skilled and committed candidates into the program from a range of backgrounds, all of whom already have experience as leaders, who now seek to address the urgent needs of our time in the area of integral ecology.
We wish all Fellows well as they begin their journey this year. The first immersion will be held in Sydney and the Blue Mountains 21-23 March.
Here is a brief introduction to each of the Fellows: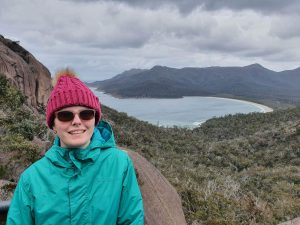 Alice Carwardine
Alice is a teacher in Brisbane Catholic Education and also works for Caritas Australia in the Catholic Earthcare team. She started her 'ecological conversion' journey by going zero-waste for Lent in 2018 and started her own website Overturnthetables.net to share her journey. Alice also has a Masters in Theology with a focus on Eco-Theology.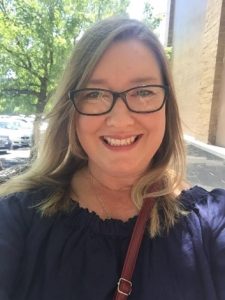 Bernadette Casey
Bernadette is currently working at Marian College Sunshine West, a Girl's Catholic College in Melbourne. She has studied in various areas including Teaching, Theology, Applied Science and Mindfulness. She lives in country Victoria and is passionate about the sustainability of our land, clean air and waterways along with the traditions and knowledge of First Nations People of Australia.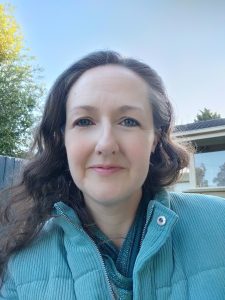 Claire Harvey
Claire is a member of The Village (Uniting) Church in Mount Eliza, Victoria. She serves on her local Council in Frankston, the board of the Ethos (EA Centre for Christianity & Society) and currently works at ISCAST helping to promote Tony Rinaudo's biography The Forest Underground. Claire is mum to Sarah (13) and Micah (10).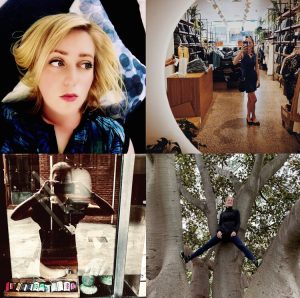 Claire Virgona
Claire graduated from the University of Melbourne's Master of Teaching (Secondary-Visual Art) in 2013. She is motivated to alter the current environmental impact of humans through wisdom gained from Indigenous perspectives and reflections translated through artistic practice. She also aims to ignite these values in her students and colleagues. She is currently enjoying working at Mercy Regional College in the following roles: VCE-VM Coordinator; Visual and Performing Arts Domain Leader; STEAM Domain Leader.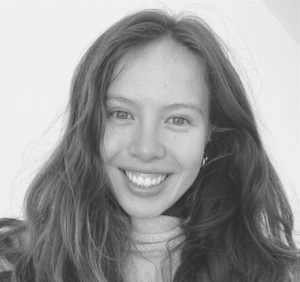 Sesilia Devine
Sesilia seeks to weave links between her urban planning degree, mutual aid, community building and deep ecology. She is currently learning how to build an earthship and regularly returns to her connection to Earth as a means to centre, ground and guide.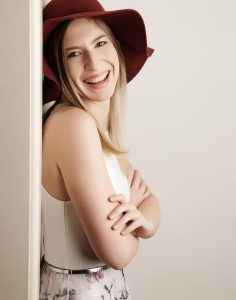 Alizee Bourgault
I was born in France (Bretagne – the region of crepes and cider, near the English Channel). I moved to Perth (WA) when I was 14 with my family, and finished high school and university there. I am currently a French teacher in a high school in North Melbourne. My two passions are horse riding and dancing salsa. I also enjoy playing board games and cooking. I travel every holiday and have been to around 15 countries. I love the diversity in nature and how nature always adapts. Taking care of nature is something that matters a lot to me.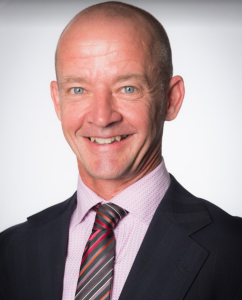 Patrick O'Reilly
Pat is currently Director, Mission and Identity, Marist180. Pat has 30 years' experience in Primary, Secondary and Tertiary Education, including being Foundation Principal at Southern Cross Catholic Vocational College, Burwood, NSW. More latterly, he is in his second leadership role in the Catholic Social Services/For Purpose (FP) sector. He has extensive experience in community/FP volunteering and engagement, including contributing via Board and Committee membership.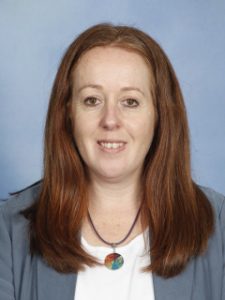 April Cincotta
April is passionate about equipping people with the skills, capacity and opportunity to engage with the world, focusing on protecting environments and creating a more ecologically and socially just world through education for sustainability. As the inaugural Head of Sustainability at Sacred Heart College Kyneton, April is looking forward to working collaboratively with the school and local community to bring knowledge of sustainability principles together with practical behaviours, to integrate into our everyday lives. In her spare time April can be found in her vegie garden, paddleboarding, kayaking or riding her e-bike along the Great Dividing Trail.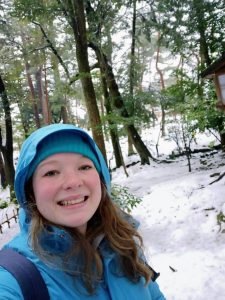 Annabella Teale
I am a 5th year university student at UTS studying Product Design & International Studies and have just completed a semester abroad in Japan which has been a very special experience. I love conversations, the ocean, dancing and having adventures. I am passionate about making the world we live in a place where everyone feels safe, accepted and free to laugh together. I am excited for this fellowship with the Sisters of Mercy, to learn, to connect and to support my community.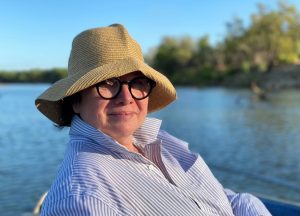 Alison Fitzsimmons
Alison lives with her husband and Pearl, the rescue pup, within the rainforest in a house with 43 steps! She grew up in Cairns where she has spent a lot of time in the world heritage listed Daintree Rainforest, home to the world's most diverse range of fauna and flora. Immersing herself in nature, Alison loves to spend many happy hours fuelling her curiosity for the world and the part that she plays in it.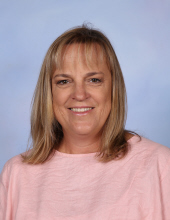 Nicole Crone
Born and raised in Central Victoria on a wheat and wool farm, I grew up with lanolin on my hands and soil between my toes. Educated at University of Melbourne as an Art/Technology teacher, I have been educating young people for over 30 years in the area of Product Development & Technology and Sustainability. I Currently work at Sacred Heart College, Geelong, enjoying the soul-nurturing benefits of living by the ocean. I am very much looking forward to being a part of the Mercy Integral Ecology Emerging Leaders Fellowship.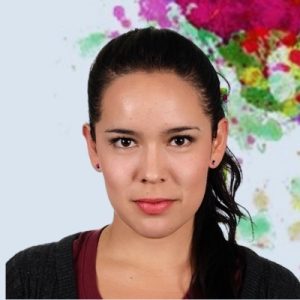 Cristina Molina
I am from Ecuador in South America and moved to Melbourne in July 2022. I work at Newman College, University of Melbourne, as assistant to the Dean of Students, having been part of this community as a graduate student. I recently worked for five years in the public sector on sustainable development projects for my home City Council in the town of Cuenca, Ecuador and am now engaging with all the sustainability projects of the College in my current role. I look forward to opportunities to engage my inner life, spirituality, community and ecology, while tackling the challenges of poverty and sustainability.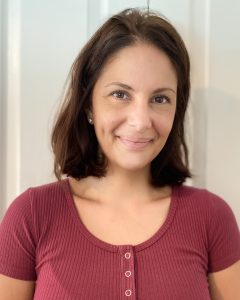 Leah Bool
I am from Caboolture, QLD, a mother of three joyous children, an English, Humanities and Religious Education teacher and I am passionate about learning ways to respond to 'the cry the poor and the cry of the earth'. I have always had a love for animals and people, and care deeply for nature. Being part of the Mercy Integral Ecology Fellowship Program will grow my love and curiosity for the natural world while learning how to collaborate with others to regenerate and preserve our earth.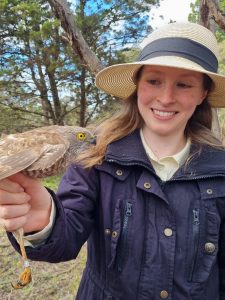 Linda Dolling
Linda is an English and History teacher at Kildare College in Holden Hill,  South Australia.  Linda is passionate about preserving the natural beauties and wonders of our common home for the next generation. In her current role as Living Justice Living Peace Coordinator at the College, she facilitates and develops student leadership in social and ecological justice, empowering young people to stand up for the issues they care about.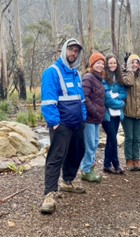 David Bard
I grew up in the Eastern Suburbs of Sydney, travelling with family and exploring the breadth of Earth's creation through media and the internet. Watching David Attenborough again and again was a formative part of my childhood. This and my own interests led me through an education centred around the sciences and time at Sydney Uni to major in Environmental Science and Philosophy. After travels in Alaska I returned to Australia and started work in recycling the waste streams of our society with Reverse Garbage, Marickville, while learning about early childhood education and Indigenous cultures. The care that I feel and its synergy with what this Fellowship seeks to create is what will allow me to give even more back.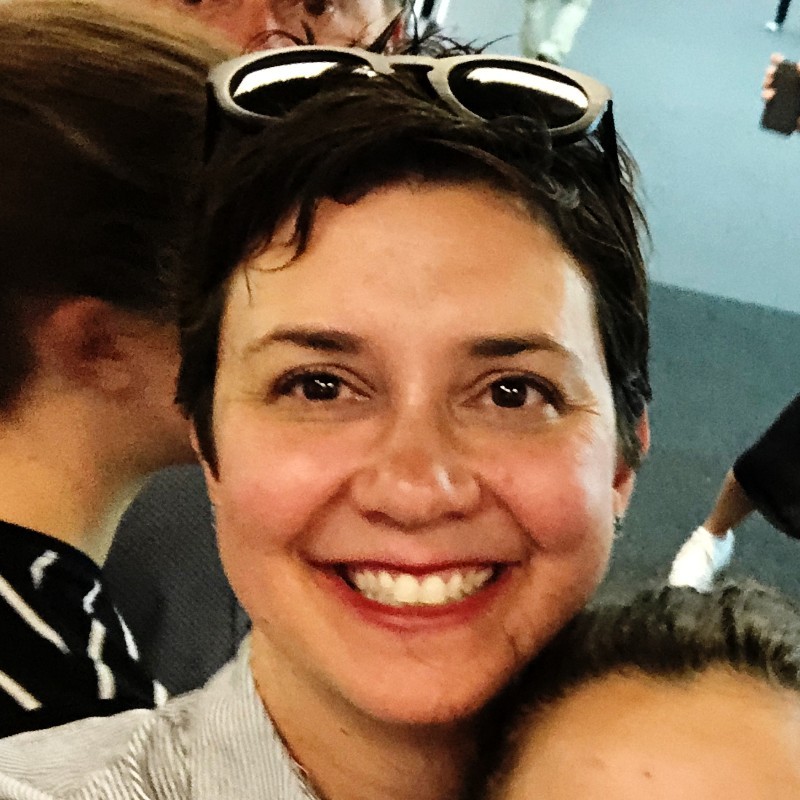 Renee Oberin
Based in Echuca, VIC, Renee is the Mission Leader of Kildare Ministries. As part of her role she is about to launch a Net Zero Network to focus on Laudato Si' for guiding principles, reflection and prayer. The program will be based on Gospel justice, designed to sensitize hearts and spirits toward the cries of Earth and the poor and is committed to inspirational action. This fellowship provides an opportunity for inspiration and leadership skills in these needed areas.