Archived News Item
Young Mercy Links Kick Off The Year With An Orientation Day
March 27, 2018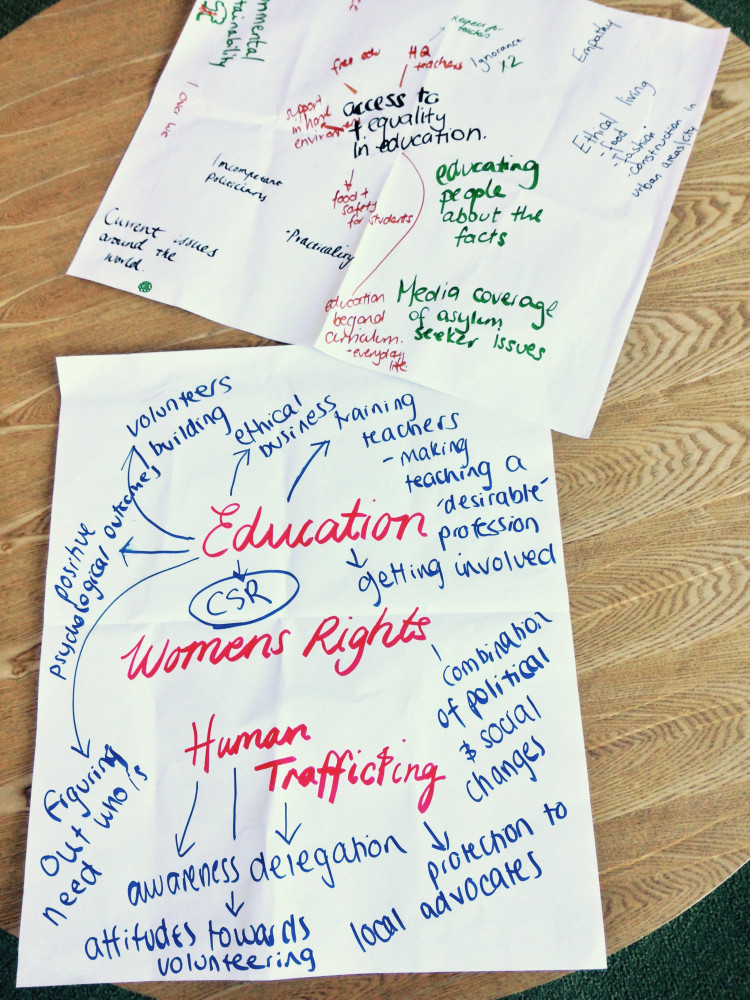 Young Mercy Links has kicked off for the year with an orientation day on Sunday 4th of March at the Nicholson St Hub in Carlton North.
Christie Tran introduced herself as the newly appointed coordinator for the group, taking over from Bernadette Hogan.
"I am very grateful to Bernadette for her support in handing over the role to me and admire the great work she has done with Young Mercy Links over the past three years," said Christie.
Christie comes to Young Mercy Links with a teaching background with much of the past few years spent at home with small children. She has also taken on a number of voluntary roles in committees and on boards.
Christie says: "I expect to be inspired by the members we have and all of the great work that they do."
Bernadette Hogan began the session by eliciting an understanding of the difference between Works of Mercy and Social Action.
"To see that while addressing the immediate need for basic necessities – water, food, shelter – is essential," says Christie. She continues with saying that "unless we look at what we can do to change the circumstances resulting in those needs, we are only applying a 'band-aid' fix; both are needed to affect change."
The group brainstormed about the ways in which their actions, within the group, can be seen as either Works of Mercy or as Social Action. Immediate examples were the pampering evenings at McAuley Community Services for Women, as a Work of Mercy, and attending the Palm Sunday, Walk for Justice for Refugees as a Social Action.
The group then split up to do some preliminary thinking and planning for the year ahead. The outcome was a focus on three broad topic areas; Environmental Sustainability, People Seeking Asylum & Refugees and Women & Poverty.
The end of March will see Young Mercy Links supporting and participating in the Walk for Justice for Refugees, while later in the year, during the Season of Creation (September 1st to October 4th), they will be staging a very special event at the Nicholson St Hub in Carlton North – a Sustainability Expo. More details on that to follow.
"I look forward to sharing the other great things to come this year from Young Mercy Links," Christie concludes.
Messages to: Christie Tran, Young Mercy Links Coordinator