Archived News Item
YOUNG MERCY LINKS BEGINS THE YEAR SUCCESSFULLY
April 14, 2016
The year started well for Young Mercy Links. Twenty six new and established members met at the Treacey Centre in Melbourne on a beautiful Sunday in February. After an introduction from Margaret Moore and Bernadette Inman, Carmel Crawford led the group exploring how Young Mercy Links fits in to the wider ISMAPNG community and we began to consider what the social justice issues are that impel us to action. Carmel started us thinking about the Mercy International Reflection Process and our unique journeys in faith.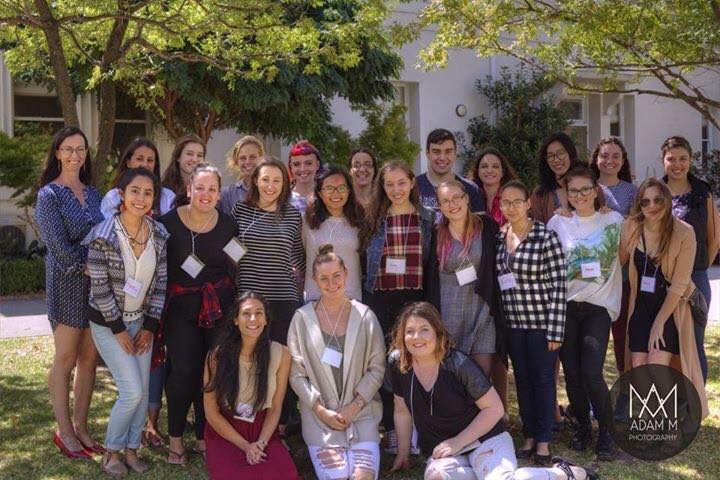 Kaitlyn Krahe and Elisa Bolzonello then presented about their immersion in South Africa in late 2015. The group was appreciative of the stories they shared and the own reflections about what the experience meant to them. After a delicious lunch where new and established members chatted in the sun, we gathered together for an expo of the various activities that Young Mercy Links is part of, including Soup Van, the Tall Giraffe, pampering, Justice Evenings and Fair Trade.
We closed the day with a reflection, and a pledge to continue in our commitment to Mercy, Justice and support of each other throughout 2016.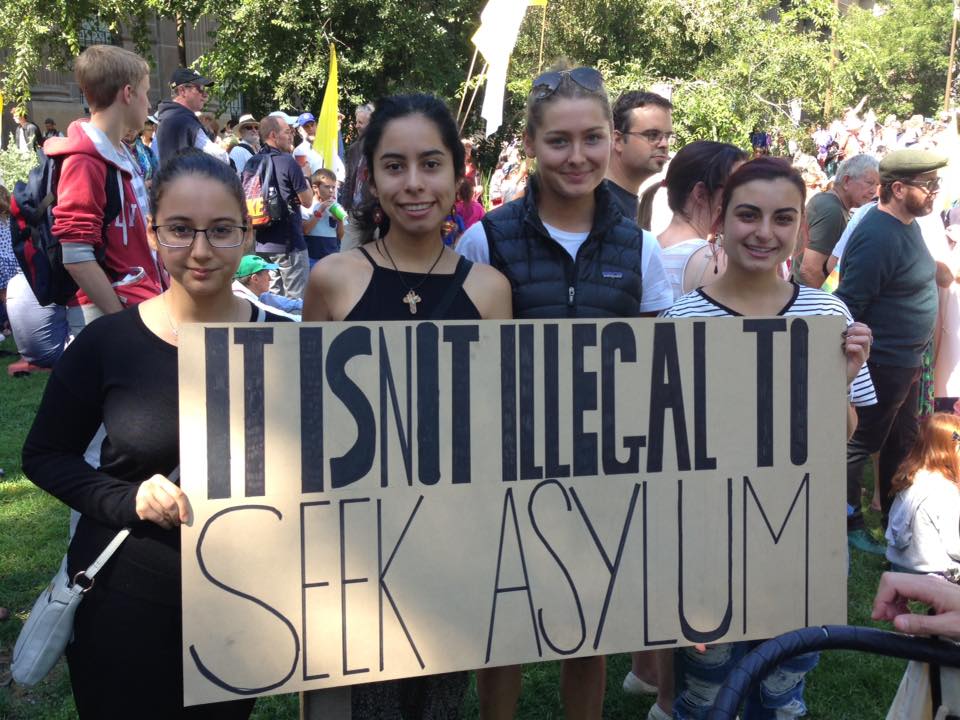 On Palm Sunday, a group of Young people gathered with staff from OLMC Heidelberg to take part in the Walk for Justice for Refugees. Carrying a banner created by Kathy and Jessie the group, walked from the State Library to Queen's park with at least ten thousand other people, in support of people seeking asylum in Australia.
It was wonderful to be among the many groups who represented ISMAPNG and to be part of such large movement.
The year ahead is looking very full with many activities and events being planned. Please note that our first Justice Evening for the year will be on Sustainability and will take place on the 11th May at 619 Nicholson Street, Carlton North from 5pm. It is going to be an informative and engaging event, and we look forward to seeing some of you there.
Messages to: Bernadette Inman
YML Coordinator
Images:
Top – Group at first 2016 gathering.
Bottom – At the Walk for Justice (from left) Kathy Pitropakis, Marely Sanchez, Jo Stewart, Isabella Farchione
Photos: Adam Lyn