Archived News Item
YOUNG MERCY LEADERS PILGRIMAGE
September 10, 2015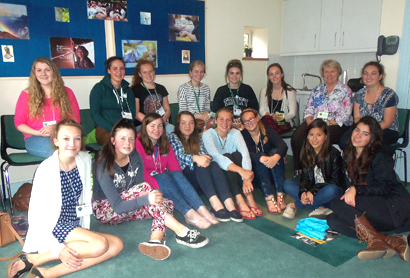 There was an air of excitement in Dublin as 150 secondary school students from many parts of the world gathered at the Mercy International Centre from July 14 to 17 to participate in the Young Mercy Leaders' Pilgrimage. The theme was 'It Starts with You'.
I was fortunate to have been invited to be a key note speaker and to give workshops. My talk 'No Boots and Plenty of Walking' gave the participants an insight into the challenges faced by the people who participate in Mercy Works programs in Australia, Papua New Guinea and Timor Leste. The pilgrims were very interested, listening carefully to the stories I had to relate. Then they anxious to know how they could become involved, knowing that any action for justice would start with them.
Those who live in the United States, England, Belize and Ireland began to think what they could do in their local scene, while the Australian pilgrims resolved to know more about Mercy Works. The Australians came from 10 schools. They were the 'flavour of the day' as they cajoled the others into tasting vegemite at the social evening.
As well as hearing about Catherine McAuley and Mercy Works, the pilgrims participated in workshops and liturgies. A highlight was the final Mass at which Father Liam Lawton was the celebrant.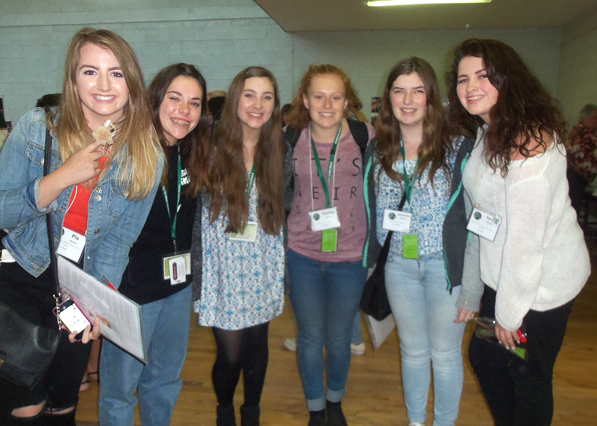 I was touched by the interest of the teenagers as they imbibed Catherine McAuley's spirit. At Catherine's house, when there was spare time you would see them standing quietly by her grave or in the chapel or praying in the room where she died. You could see they were attracted by her charism and wanted to soak in every moment of inspiration during their visit. And, of course, there was the obligatory photograph at her statue by the front door.
Catherine's spirit certainly lives on while there are young men and women of the calibre of those pilgrims, all of whom are being educated in Mercy schools across the world.
Messages to: Ailsa Mackinnon rsm
Executive Director – Mercy Works