Archived News Item
Young adults committed to mercy and justice
August 10, 2010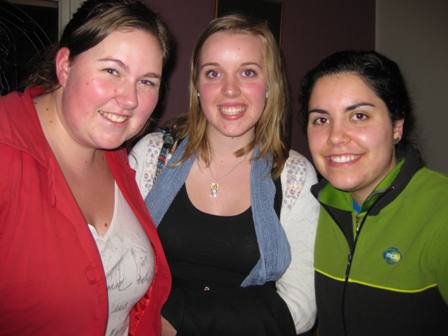 Young Mercy Links (YML) is an initiative of the Melbourne Mercy Congregation for young adults committed to mercy and justice. In recent months the group has heard from three remarkable women: Erin Warner, Carolyn Merry and Zahra Alwasity. Read the report from Val Mooney (YML Project Co-ordinator), Margaret Moore RSM and Sally Bradley RSM.
In 2010 our Young Mercy Links gatherings have been at Regina Coeli Community in North Melbourne, a Mercy sponsored home for women who have experienced homelessness and mental illness.
On Sunday May 16 we gathered to listen to a past Mercy College student, Erin Warner. Erin graduated from Sacred Heart College Geelong and is completing her final year in social work. Erin shared deeply of her insights into action for mercy and justice. For this very personal sharing she told of her experiences in Timor Leste, Cambodia and Borneo.
We gathered again on Sunday July 11 and focused on the theme "Justice is what love looks like in public" with two very moving guest speakers in Carolyn Merry and Zahra Alwasity. Carolyn shared her knowledge of human trafficking worldwide and Zahra spoke as an Iraqi asylum seeker, who with her family, has lived in Australia since 2000.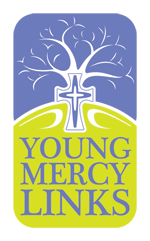 Two key themes emerged in both of these gatherings: an invitation to share our common humanity and a sense of hospitality.
As Erin Warner spoke, she soon captured our full attention with her enthusiasm, passion and compassion for the countries she had spent time in over the past couple of years. She firstly related her experiences in East Timor, where although she had done some background reading on the country and its history, she had no real idea of the difficulties encountered by the local people on an everyday basis, and the obvious poverty and lack of facilities.
After waiting with many others for a bus for six hours that didn't turn up, there was no option for the locals but to return home or to find some form of accommodation for the night. Erin emphasised the warmth and generosity of the East Timorese people who were happy to share their homes and food with her and her travel companion.
Erin also spoke of her time in Cambodia and the contrast between the poverty and the wealth of some people. She was touched by the obvious difficulties of many after the country's tragic past that has left physical and psychological suffering in so many people due to landmines and the lack of affordable medical treatment.
Erin was enraged by the treatment of the native people of Borneo who are continuously denied their rights, with their land taken from them to have the natural vegetation replaced with palm trees, and their livelihoods stolen. Again they were warmly welcomed by the local people who shared their stories, frustrations and their despair at being powerless to control their future.
Erin's experiences stimulated much conversation, discussion and questions from the young people present. We concluded this gathering with a post-Easter reflection: Jesus Alive and Active in our world: "In these post resurrection days, let us be attentive to hope rising like Jesus in the lives of the people and communities around us".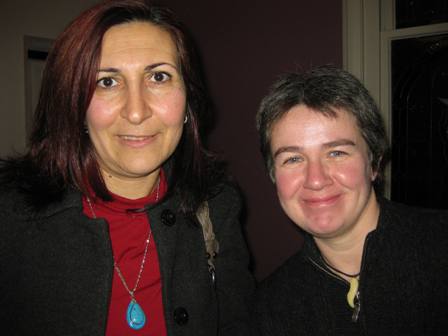 At our July gathering, Carolyn Merry spoke of her early years working with Mother Teresa's Sisters in India as a secondary teacher. After this experience of seeing so many young people dying, she decided to train as a nurse. She has spent the last ten years working for Medecins Sans Frontieres (Doctors Without Borders) in Afghanistan, East Timor, Sierra Leone, Liberia, Chechnya, Malaysia and Zimbabwe.
Since returning to Australia at the end of 2009 Carolyn is working with ACRATH, an organisation dedicated to eliminating human slavery and trafficking. At present there are 28 million people sold into human trafficking around the world. It is an insidious and dehumanising trade where vulnerable human beings, often young girls, are sold for often as little as $90. Carolyn's passion and commitment to service to the most vulnerable in our world was a moving testament to justice and mercy.
Our second speaker Zahra Alwasity, her husband and three boys, came as asylum seekers to Australia in 2000. Zahra shared their story of travelling for months on small, unsafe boats to various destinations across the Middle East and Asia in perilous conditions and longing for safety.
After several months in Woomera Detention Centre they were 'dumped' in West Heidelberg in Melbourne in transitional housing. On their first ten-minute walk to the nearby shopping centre, they took two hours to find their way back to their flat as they were not given the actual address of the flat in which they were placed. They also had no idea of where to find schools, shops or services.
After several years they eventually gained permanent residency in Australia. Zahra now works as a child-care worker and her husband has his own business. Zahra and her young daughter (born in Australia) recently returned for a visit to Iraq and witnessed first-hand the destruction and fear that her own people still live with. Zahra said: "There are bombs going off regularly. I did not recognise the area in Bagdad in which we had lived. I could not find our old family home because the streets are blocked off and there is rubble everywhere."
Zahra is an inspirational woman who has a powerful story of resilience, courage and hope to share.
We concluded this evening, after discussion, with some reflective time and a song, "Stand With Us" from the CD, Scattered People, inviting us to stand with the most vulnerable who arrive on our shores from different countries around our world.
We are very grateful to Regina Coeli Community for sharing their facilities with us in a place of care and compassion with such strong links to Sisters of Mercy. We are also grateful to Erin, Carolyn and Zahra for giving up their time and passing on their passion to us through stories of mercy and justice in action.
From: Val Mooney (Young Mercy Links Project Co-ordinator), Margaret Moore RSM and Sally Bradley RSM