Archived News Item
World Youth Day 2011
February 24, 2011
A Journey Undertaken in Light of a Story
Dublin Pilgrimage for Young Mercy Leaders
Wednesday 10 August – Friday 12 August 2011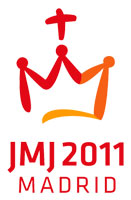 Come Join Mercy Leaders from around the World! Mercy International Association is hosting an international pilgrimage to Dublin, Ireland, and the home of Catherine McAuley for young Mercy leaders.
Some of the pilgrims will be continuing onto World Youth Day in Madrid, Spain (16-22 August 2011) while others will be engaging in service in Ireland or continuing their journey elsewhere.
Planning is currently in process, and additional Young Mercy Leaders are invited to join us. Participants may register as part of a larger delegation from a Mercy school or ministry, or come on their own. Participants coming as part of a delegation must be between 16 and 30 in age, and participants coming on their own must be between 18 and 30. Desired outcomes for the pilgrimage are:
To provide a 'Mercy lens' in which to view thetheme of World Youth Day 2011: "Rooted and Built Up in Jesus Christ, Firm in the Faith" (Col 2:7);
To convey the Mercy heritage at Mercy International Centre;
To hear the story and spirituality of Catherine McAuley anew;
To awaken the Mercy sense and have a profound sense of being Mercy today;
To embolden pilgrims to be leaders striving for justice and mercy with the courage that Catherine demonstrated;
To facilitate the expression of the local mercy spirit and tradition of pilgrim groups;
To celebrate the spirit and tradition and diverse embodiments of the Mercy charism.
For more information please contact Kate Garrone on 0414 068 386 or kate.garrone@mercy.org.au