Archived News Item
Working at Communication
March 28, 2014
Just Mercy! How did it come into being? It is just one of the projects on the agenda for the Institute Communications Planning Group (ICPG). A supportive band of "correspondents" around Australia and Papua New Guinea, ensures that Mercy stories are captured and shared with the virtual world.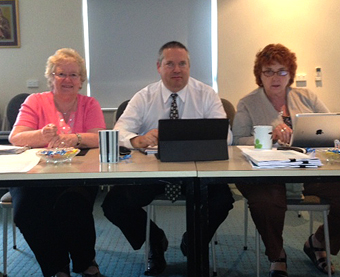 The work of developing a comprehensive and cohesive communications system is the role of the ICPG which has been meeting regularly since July 2013. Sisters Anne McMillan, Adele Howard and Liz Callen were the initial members, and happily the group has been joined by Sisters Nerida Tinkler and Berenice Kerr. On Friday, 21 March, the group met again in Ballarat and was joined by Ian Hobbs, Director of Finance and Administration, (ISMAPNG) and Sister Barbara Bolster RSM, member of the Institute Leadership Team.
High on the agenda for the day was the updating and remodelling of the Institute website – a vital communication channel between vowed members,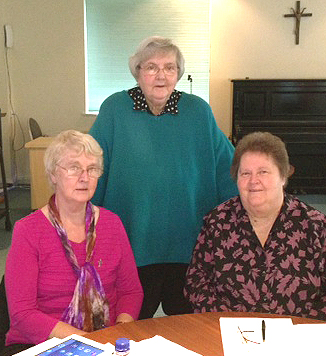 associates and co-workers in ministry, leadership and administration as well as with the wider world. Challenges include: How do we ensure we are a presence on the web and a presence in the world? How do we use modern media as ministry? How do we become embedded in the virtual world? How do we tell the Mercy story today? What would Catherine McAuley do were she here today! Another project of the group is to make the best use of video conferencing for the work of the Institute. The use of this technique will assist in better engaging those involved in Mercy, facilitate a spirit of communion across the Institute and its ministries and develop relationships through ease of sharing stories and resources.

In November 2013 the First Institute Communications Gathering held in Ballarat was an initiative of the Planning Group and focused on the place of communication in our combined endeavours for the spreading of the Good News and the Mercy charism. (For report, see Communicating about Communications, 'just Mercy', 12 December 2013)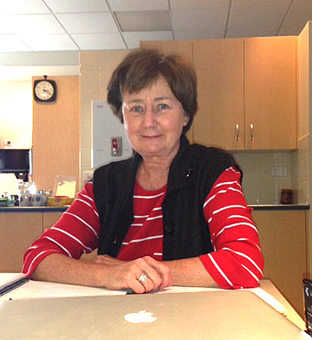 Additionally, the group is challenged to identify and recommend to the Institute Leadership Team, the IT needs and skills required to enable individuals, the Institute and its ministries to fittingly spread the Mercy story in the technological times in which we live. The ongoing work of the group has a critical role in assisting the Institute Leadership team in developing a communication system which will enhance the communication and intra-communication between all who work in the name of Mercy. It is our wish, in the words of Pope Francis, to "boldly become citizens of the digital world." Message of Pope Francis for the 48th World Communications Day 2014
Messages to: Liz Callen
Photos:
Top L-R: Liz Callen, Ian Hobbs, Berenice Kerr
Middle L-R: Barbara Bolster, Anne McMillan, Nerida Tinkler.
Bottom: Adele Howard.