Archived News Item
Women March to Ban the Bomb
May 29, 2017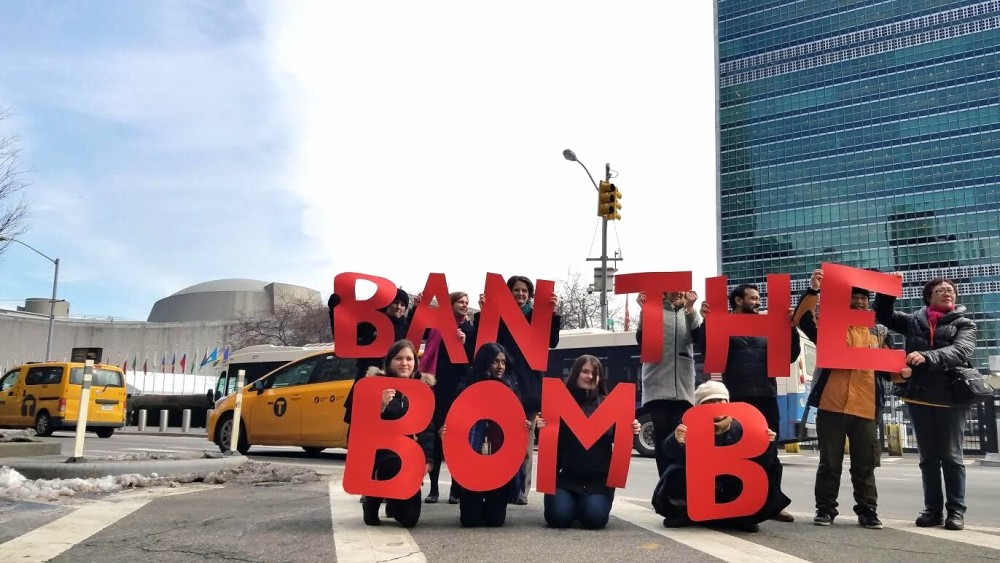 On June 16 and 17, the Australian arm of the International Campaign to Abolish Nuclear Weapons (ICAN) will lead the 'Women's March to Ban the Bomb' activities in various parts of Australia. The march and rallies are part of a global initiative by 'The Women's International League for Peace and Freedom'.
In March 2017, the Institute joined a growing number of faith-based groups to urge the Australian Government to support the United Nations (UN) negotiations for a treaty banning nuclear weapons.
Since then, the first week of the UN negotiations saw 132 nations come together to discuss the spirit and content of the ban. The negotiating conference will continue from June 15 to July 7, with the aim of concluding the new ban treaty.
The international community is on the threshold of outlawing nuclear weapons and therefore campaigns and events like 'Women's March to Ban the Bomb' play an important role in bringing these issues to the forefront in a time where civil society has the power to influence governments and help to shape history.
'The Women's March to Ban the Bomb' activities are part of a broader National Day of Action. The Australian and international community are being called upon to do their part to support and draw media attention to the UN negotiations.
Some of the ways organisers have suggested people can get involved in National Day of Action Include:
Organise a march to ban the bomb
Contact journalists and encourage them to report on the National Day of Action and the ban negotiations
Write an opinion piece or letter to the editor for your local media outlet
Invite parliamentarians to speak publicly on their support for a ban
Ask national celebrities to speak out
Hold a 'breakfast not bombs' outside your MP's office
Conduct a "die-in" in a very public place
Organise a concert, dinner or film screening fundraiser
Dismantle a nuclear bomb piñata.
29 May 2017