Archived News Item
Women and poverty: an Advent reflection
December 18, 2007
In this final edition of Mercy Matters for 2008, the Justice Network's Women and Poverty Committee invites readers to reflect on scripture and the women who have shared their dreams during the year.
SCRIPTURE (Luke 1:26-56)
The Birth of Jesus Foretold
In the sixth month, God sent the angel Gabriel to Nazareth, a town in Galilee, to a virgin pledged to be married to a man named Joseph, a descendant of David. The virgin's name was Mary. The angel went to her and said, "Greetings, you who are highly favoured! The Lord is with you."
Mary was greatly troubled at his words and wondered what kind of greeting this might be. But the angel said to her, "Do not be afraid, Mary, you have found favour with God. You will be with child and give birth to a son, and you are to give him the name Jesus. He will be great and will be called the Son of the Most High. The Lord God will give him the throne of his father David, and he will reign over the house of Jacob forever; his kingdom will never end."
"How will this be", Mary asked the angel, "since I am a virgin?"
The angel answered, "The Holy Spirit will come upon you, and the power of the Most High will overshadow you. So the holy one to be born will be called the Son of God. Even Elizabeth your relative is going to have a child in her old age, and she who was said to be barren is in her sixth month. For nothing is impossible with God."
"I am the Lord's servant," Mary answered. "May it be to me as you have said." Then the angel left her.
Mary Visits Elizabeth
At that time Mary got ready and hurried to a town in the hill country of Judea, where she entered Zechariah's home and greeted Elizabeth. When Elizabeth heard Mary's greeting, the baby leaped in her womb, and Elizabeth was filled with the Holy Spirit. In a loud voice she exclaimed: "Blessed are you among women, and blessed is the child you will bear! But why am I so favoured, that the mother of my Lord should come to me? As soon as the sound of your greeting reached my ears, the baby in my womb leaped for joy. Blessed is she who has believed that what the Lord has said to her will be accomplished!"
Mary's Song
And Mary said: "My soul glorifies the Lord and my spirit rejoices in God my Savior, for he has been mindful of the humble state of his servant.
From now on all generations will call me blessed,
for the Mighty One has done great things for me – holy is his name.
His mercy extends to those who fear him,
from generation to generation.
He has performed mighty deeds with his arm;
he has scattered those who are proud in their inmost thoughts.
He has brought down rulers from their thrones
but has lifted up the humble.
He has filled the hungry with good things
but has sent the rich away empty.
He has helped his servant Israel,
remembering to be merciful
to Abraham and his descendants forever,
even as he said to our fathers."
Mary stayed with Elizabeth for about three months and then returned home.
REFLECTION
In this time of Advent, the Women and Poverty Specific Issues Committee invites all to reflect on the above scripture in the light of women and poverty. Our own reflections evoked the following:
Breaking the silence… Receptivity – that which comes out of seemingly nothing
Barrenness – Abundance… Finding our own voice as women…
Standing in solidarity… Waiting in anticipation
Sense of hope coming our of hopelessness
Advent and Social Justice
Reverend Mike Roberts says: "Advent is a time of expectation and hope, a time of yearning for the dawn of the saving light. Traditionally, it has also been seen as a time of yearning for liberation, of deliverance from the injustice, as the Israelites were delivered from slavery in Egypt. In the Gospel of Luke, Mary herself establishes the connection between the coming of the light and social justice…"
"As Mary tells us, the good news, or the most significant miracle, signalled by Jesus' birth is a break in the social order of things. The Advent of God's son cracks the foundation of the oppressive social order. The light of hope shines through that crack as a reminder that deliverance is a possibility, as it was for the original Hebrew slaves. The rest of the story – the life, death and resurrection of Jesus – turn the possibility into an actuality. While Advent cracks the foundation of the social order, Easter topples it." Source: Reverend Mike Roberts, An Introduction to Advent and Social Justice.
The Woman with Full and Calloused Hands
Sister Marie Angele Kitewo SNDdeN says: "She is the one who is called to a variety of responsibilities, often in difficult conditions, no matter where she lives, or to what nation she belongs on our planet. She is called to nourish and defend life. She is called to make God's mercy a value and a reality all over the world, trying to weave the threads of peace where violence reigns supreme." Read the article here (Source: UISG Plenary).
REMEMBER
Mary believed and overcame her fear. In the stories we've been privileged to read throughout 2007 it is the hope, strength, belief in themselves and the support of others that enables the women to face their fears and meet life's challenges, just as Mary did.
We recall some of the stories relating to human trafficking, education, isolation and violence against women, which you may wish to revisit by searching in the Mercy Matters archives.
Christine Carolan, April 12, 2007
"The stories of poverty, vulnerability and abuse break my heart."
Sister Margaret McGrath RSM, June 7, 2007
"My deep passion is that the indigenous students will stand strong and proud knowing they are loved."
Sister Helen Owens RSM, August 2, 2007
"It is their strong spirit that drives them and inspires many of us."
Sister Angela Reed RSM, September 27, 2007
"For real justice to take place a woman must be believed, supported and given the opportunity to heal, not silenced and shamed."
Sister Miriam Grech RSM, October 25, 2007
"While there is this much hope left, I want to give it a chance for the sake of the children."
Sister Mariska Kua RSM, November 22, 2007
"Violence is one issue which causes extreme concern for our sisters and effects their daily living as it does all women of PNG."
ACTION
Consider the following Christmas gift ideas: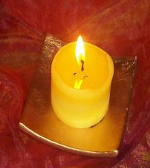 ADVENT PRAYER
Light of the World, we celebrate this Advent with hearts full of longing for your coming.
Response: Come and do not delay
In the darkness of our world, give us courage to search for truth. R
In the darkness of our world, give us humility to acknowledge what keeps us from you. R
In the darkness of our world, give us insight to recognize the needs of our neighbours. R
In the darkness of our world, give us passion to create a more just society. R
In the darkness of our world, help us bring hope to all those who despair. R
Source: Morning and Evening Prayer of the Sisters of Mercy, 1998 Institute of the Sisters of Mercy of the Americas.
From: Specific Issues Committee, Women and Poverty (Sisters Leonie Crotty, Miriam Grech, Angela Reed, Anne Ryan). The Committee warmly invites your response to the article or the issue.
Email: women.poverty@mercy.org.au

Contact: Carmel Heagerty RSM, Institute Justice Co-ordinator
Email: Institute.Justice@mercy.org.au