Archived News Item
WERRIBEE HEALTH EXPANSION FUNDING
June 1, 2015
Werribee Mercy Hospital will soon provide critical care and other essential services to the Wyndham community following the Andrews Government's decision to fund a proposed $85 million expansion of the hospital.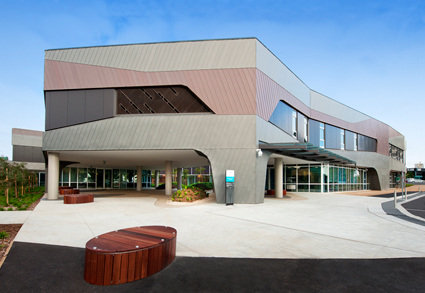 The expansion will include 64 new inpatient beds, including eight critical care beds as well as six operating theatres, which will be constructed in four storeys above the year-old Catherine McAuley Centre at the northern end of the hospital.
Mercy Health Group Chief Executive Officer Adjunct Professor Stephen Cornelissen said this was a much-needed investment in healthcare in Melbourne's south west. He congratulated Treasurer and Werribee MP Tim Pallas and Minister for Health Jill Hennessy for making this announcement as part of the 2015-16 State Budget.
Adj Prof Cornelissen said he was looking forward to working with the Andrews Government to help grow the hospital as demand for health services in the region will certainly continue to rise.
He said the funding was also a credit to Werribee Mercy Hospital clinical and support staff who go above and beyond every day, putting the needs of their patients first.
"We would like to thank the Andrews Government for recognising the need for this expansion, this is great news for the people of Wyndham and surrounding communities,'' Adj Prof Cornelissen said.
"There is no surprise that more people are moving to the region but as the population rises, so does the need for increased health infrastructure."
Adj Prof Cornelissen said planning will begin within the next few months in order to deliver these services as quickly as possible.
He also emphasised Mercy Health's fundraising partnership with the Werribee Hospital Foundation, which will contribute a further $2 million to the expansion.

Messages to: Adrian Bernecich
Photo: Catherine McAuley Centre, Werribee