Archived News Item
WELCOMING ELLEN
September 22, 2016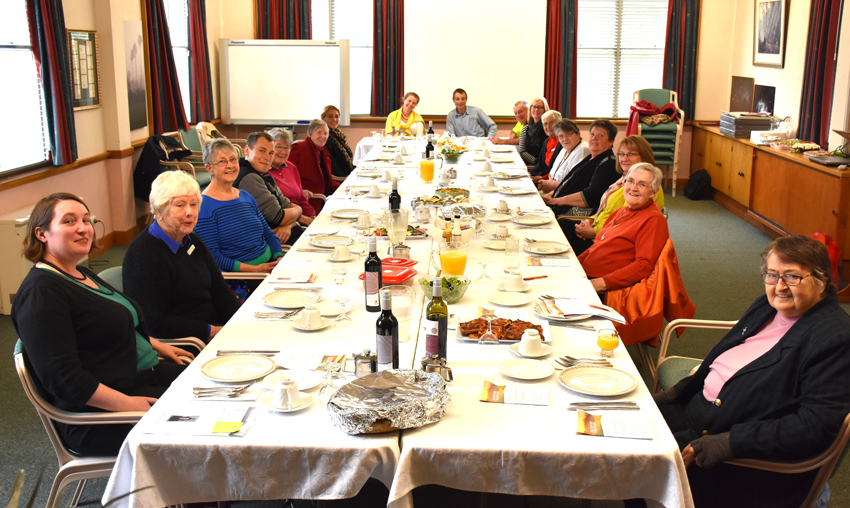 22 September 2016
Celebrations for Mercy Day at Rahamim Ecology Centre in Bathurst NSW were led by the recently arrived Executive Officer, Ellen Geraghty (pictured left).
Ellen brings a wealth of experience to her role as the newly appointed Executive Officer of Rahamim. Her most recent positions have been as Business Manager and Director of the Australian Earth Laws Alliance, her membership of the Law Council of Australia's Environment and Planning Law Group and her positions as Vice President, Company Secretary and Editor of the Monthly Bulletin of the National Environmental Law Association.
Among other things she has run her own business, worked on the Hotspots Fire Project with the Nature Conservation Council and as manager of a community garden. She has also undertaken formal training in permaculture and seed saving for work in developing countries and has worked on a range of properties in the Netherlands, France and Mexico.
She is delighted to join the team at Rahamim and looks forward to getting to know her colleagues across the ministries of the Institute of the Sisters of Mercy of Australia and Papua New Guinea.
The gathering for Mercy Day included Sisters from the Bathurst region and staff from the ministries based at St Joseph's mount. The ritual, prepared by Patricia Powell rsm, combined the celebrations of Our Lady of Mercy with the seasonal celebrations of Spring Equinox, drawing attention to the journey of Earth and light/dark balance we are currently enjoying in the Southern Hemisphere. The day concluded with a joyful lunch in the Rahamim Conference Centre.
Messages to: Sally Neaves Eco-Education Coordinator