Archived News Item
WE MUST BECOME THE CHANGE
May 19, 2016
The Jubilee Year of Mercy is a wonderful opportunity to reflect more deeply on what it means to give and receive mercy, on all levels – personal, communal, organisational and global. In writing this reflection, I especially find myself thinking of how much the gift of mercy is needed to change lives, especially in my own country of Papua New Guinea. I am reminded of the well-known words attributed to Ghandi – We must become the change we want to see in the world …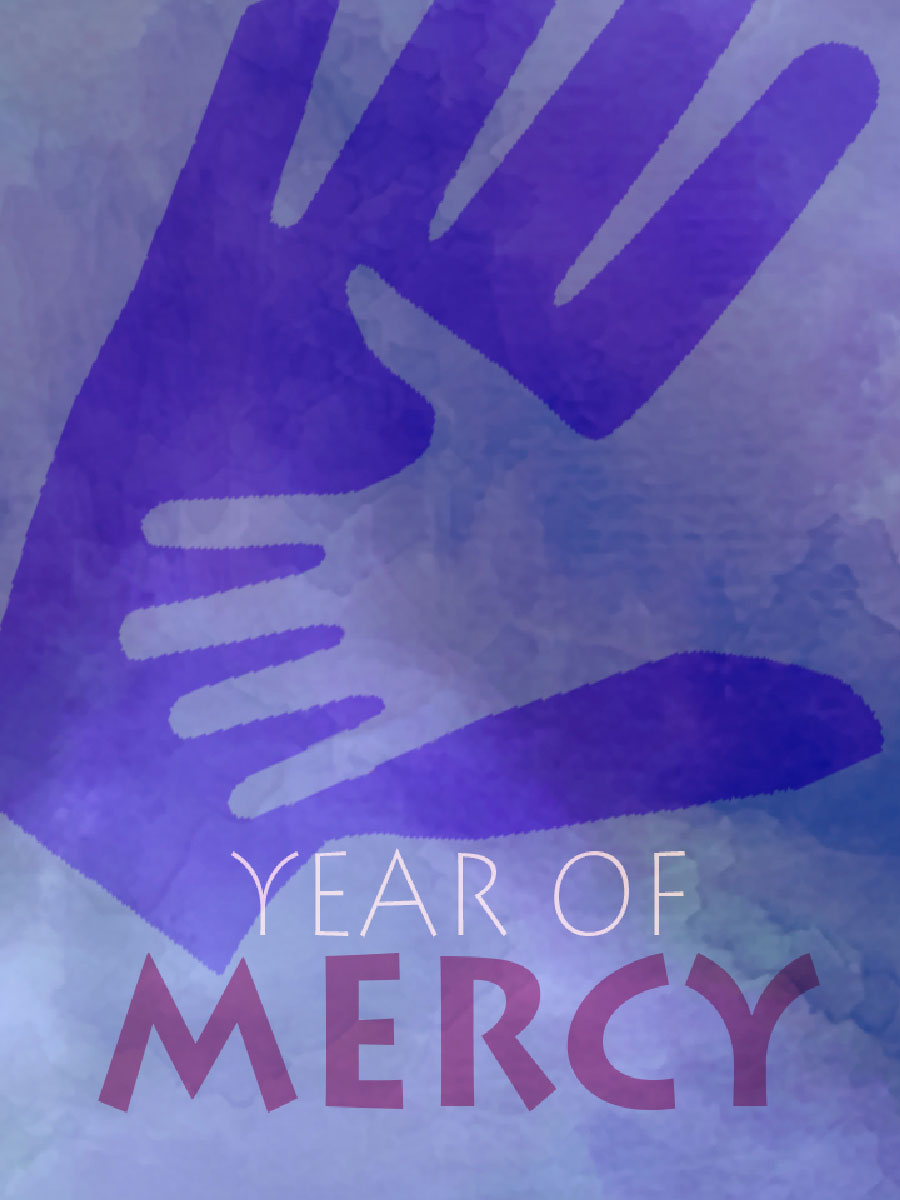 Pope Francis in declaring the Jubilee Year of Mercy stressed the importance of the Spiritual and Corporal Works of Mercy. They are to be practised individually, in groups, in communities, and organisations throughout the whole world. The Mercy International Reflection Process (MIRP) is providing us with the opportunity to reflect on the Spiritual and Corporal Works of Mercy against the framework of today's reality- the cry of the poor and the cry of the earth. This process is helping us to re-focus our mission initiatives on issues both local and global. Pope Francis' emphasis throughout "Laudato Si" is on the care and love of the universe as important as the care and love we have for humanity. In stressing this, the Pope calls for a change of mind and heart on the part of all peoples. Mercy that impels, urges us to change emotionally, physically, mentally and leads us to action.
Every one of us can be an agent of change, an initiator or a creator of change, within the ordinary circumstances of our day to day lives. I believe if this happens with good will, significant changes will occur in the lives of individuals, groups, communities, and organisations creating a more compassionate and merciful world. It is enriching to see some changes, while realising at the same time so much more action for change needs to happen on all levels.
On a Personal Level:
We change all the time personally, for example if we see and hear something that disturbs us we are moved to action. We ask the question 'How can I help, why is this or that happening'? We try to make a real difference that brings peace and happiness to wherever we are and so live out the adage "to live by example"; I must become the change I want to see in the world …
On a Communal Level:
We are called to be agents building unity among our sisters and brothers and the earth community. Together we try to build relationships as a bridge between the people who have yet to experience God's mercy, believing we are all created in the "image and likeness of God" (Gen 12:26)

On the Organisational Level:
Our Institute has so many practical ways in which as Sisters and partners in ministry we can live out the Spiritual and Corporal works of mercy. We offer practical care and concern for all who are shattered by displacement. Our ministries of health, education, social services and others are ways at an organisational level we build the bridge of unity.
Global change is urgent in developing countries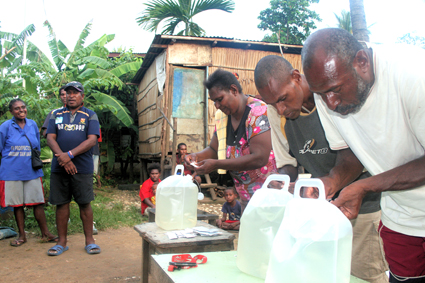 In many developing countries like Papua New Guinea, the need for systemic change is a glaring need. I find myself very handicapped, searching for what individually I can do for the common good. In my own country I see people still suffering from sicknesses that are treatable yet they cannot get treatment; still fetching water from the rivers as there are no taps; still living in the huts; children still running around the village and not going to school as the education system is not working well and many still walking long distances to get to access vital services. Foreign owned companies come in for logging, mining, and fishing. These companies treat the local people as "longlongs" (stupid or ignorant) and take the profits out of the country and damage the natural resources and the environment. It is a change of destruction rather than a change enabling growth and empowerment. A change that does not treat the original inhabitants of the land for thousands of years with respect and as equals. We must be the change we want to see in the world …. echoes
loudly and urgently in my heart.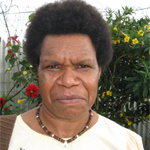 Can we use our collective voice to raise awareness of the 'plight' of peoples in developing countries and so support them in their struggle for justice? Surely this is mercy in action!
Messages to: Theresia Tina