Archived News Item
VOLUNTEERING MAKES HER DAY
May 19, 2016
Samantha Loff loves Wednesdays. She goes to work at the Melbourne office of law firm Herbert Smith Freehills, knocks off after a long day and heads to her second job. Every Wednesday night, Samantha volunteers at McAuley House. Corporate solicitor by day, meal server, dishwasher, and companion by night. And she couldn't be happier with her job description. "I absolutely love going to McAuley House. No matter how I feel when I get there, or what else is going on for me, I walk out completely inspired and uplifted by the incredible women," she said.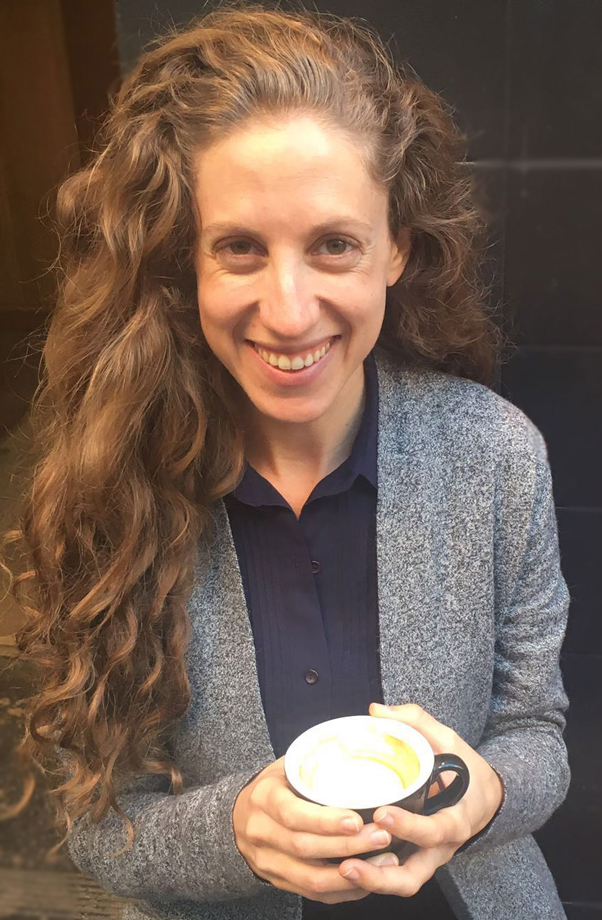 Samantha's volunteering night is community night at McAuley House. It's the night when current and former residents come together to share a meal. It's usually a full house and there's a lot of fun as women come together and share their challenges and triumphs. One Wednesday a month it is birthday night and it's a chance to celebrate a different group of women each month. "It's such a beautiful night to be at the house. The women make speeches about the ladies who are celebrating their birthdays and each one is so heartfelt and full of gratitude for that woman. They are so generous in their support of each other regardless of their circumstances. I am so moved; I think I cry every single birthday night. It is a remarkable community and on birthday nights there's no better place to be in the world," she said.
One night recently the women celebrated 30 years since the Sisters of Mercy began McAuley House (previously called Regina Coeli). Samantha spoke to a lady in her 70s who had lived there at that time. "It was a very different place back then," she told Samantha, "but the sense of care and commitment for the women hasn't changed."
Samantha, 28, helps to serve the meals and clean up, and then spends the rest of the evening 'hanging out' with the women, which involves knitting, filling out documents and talking with the women about everything from work and life issues to setting up email accounts.
"When I first volunteered at the house over a year ago I said I was happy to work wherever I was needed and I still am," Samantha said. "I just show up and see how I can best be of service to the ladies and the workers."
For Samantha, volunteering isn't just about turning up when it suits; it's about commitment to the women and the organisation. Samantha has built up relationships with the women and understands her role as a volunteer within the organisation. Each Wednesday she knows there are plenty of things she can do to help out around the house.
"I feel honoured to be volunteering at McAuley House. Here are women who, in some cases, have been dealt some pretty tough cards. Despite that, they are generous and resilient and so much fun. The McAuley community is full of love and support."
"Some Wednesdays I arrive to find that a woman has left McAuley House, maybe because she has moved into independent living. It's always so mixed: I am sad because I know I will miss her, but also so happy for her and really proud of these women and what they achieve."
Samantha is passionate about empowering and supporting women, especially those marginalised by abuse or homelessness. She is committed to social change and contributing to organisations, such as McAuley Community Services for Women that share those values. Samantha, as well as volunteering, will also be joining in the High Tea Appeal by organising an event at her law firm this year to raise money for McAuley Community Services for Women.
Messages to: McAuley Community Services for Women
Website: http://www.mcauleycsw.org.au/