Archived News Item
Volunteering Around Melbourne
July 27, 2014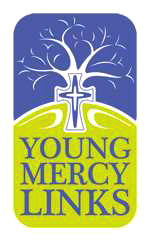 Young Mercy Links people are young adults who have completed their education at some of our Mercy Colleges and who come to Mercy Links because they wish to continue to explore further and live out their commitment to mercy and justice and also engage in some volunteering work within Mercy ministries, especially among the disadvantaged groups in society. Here is a brief account of some of the current activities.
Soup Van team around Fitzroy and beyond – offering a helping hand!
A group of Young Mercy Links (YML) people attend the Fitzroy Soup Van once a month – there are usually 4-5 of us in attendance, serving soup, hot and cold drinks to people on the street in various city locations, as well as helping with the preparation and clean up before and after. This continues to be a popular volunteering opportunity.
The Pampering Program at Regina Coeli – McAuley House
Volunteering in the spirit of Catherine McAuley.
The Pampering Program has grown from strength to strength this year. The number of residents and former residents who attend the pampering sessions (held at 7pm once a month on a Thursday) has steadily increased. Volunteers work to provide manicures, pedicures, facials, head and shoulder massages and hair dying. This program has become very important to the women, and they look forward to us coming once a month. A number of the newer members have started coming regularly to pamper the women, and we are becoming quite proficient in our beauty skills.
We are inviting students who are study VET hair and Beauty at CRC Sydenham to come and 'train' us in the art of beauty later this term.
Other places where Young Mercy Links are volunteering:

St Mary's House of Welcome
St Mary's House of Welcome provides services for economically disadvantaged people.
YML is involved with an Art program run at the house.
Tutoring and Homework Programs
Monash University offers a tutoring/ mentoring program whereby older students provide support and assistance to those from disadvantaged backgrounds. YML participates in this program and provides tutoring and assistance with home-work.
Shekinah Homeless Services pop up Op Shop
Two of the Young Mercy Links people have begun the process of undergoing police checks and training to volunteer at the pop up Op shop in Windsor. We are also organising a used clothing drive for the Op shop to coincide with our next gathering.
Exodus Community
YML volunteers are working on maintaining the website for the Exodus Community, a community and outreach centre in Heidelberg West.
Aged Care facilities
Links are being made to the local Mercy Aged care facilities in the hope that the YML team will soon start visiting very soon.
Messages to: Bernadette Inman – Coordinator Young Mercy Links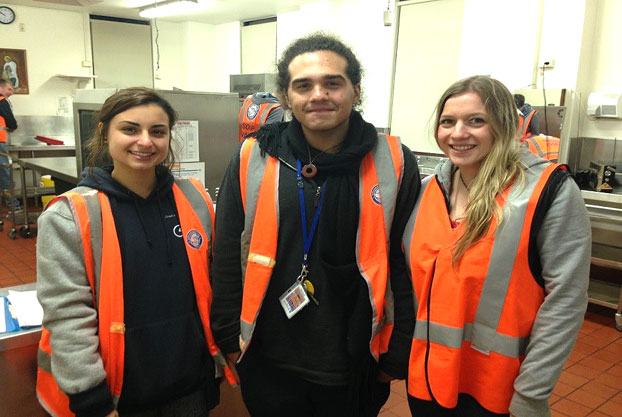 Isabella Farchione, Gabriel Mello and Maddison Reznick.
Photo taken at our recent soup van volunteer evening – the van that starts in North Melbourne.