Archived News Item
Volunteer opportunity assisting refugee students
December 1, 2010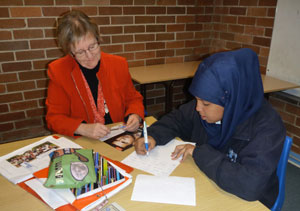 Mercy Works Inc.'s Classroom Connect Project is currently recruiting volunteers to support refugee students in their educational transition to mainstream primary and secondary schools.
Schools are predominantly located in Sydney's inner west and south-western regions.
The volunteer commitment is half a day per week for four school terms. Experience working in an educational setting is required. Retired teachers are encouraged to apply.
A training programme will be conducted during February and March 2011.
Please contact us now.
Mercy Works Inc.
Ph: (02) 9564 1911 or Email: classroomconnect@mercy.org.au