Archived News Item
Voices calling for change and compassion
November 4, 2009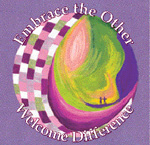 More than 250 people representing all states and territories of Australia will gather this weekend (Friday November 6 to Sunday November 8, 2009) in Queanbeyan, near Canberra, for a conference that will focus on some of the most urgent social justice issues on our international and national agendas.
Hosted by the Institute of Sisters of Mercy of Australia, the conference will concentrate on refugees and asylum seekers, eco-justice, Indigenous concerns, and the impact of poverty on women. It will feature some of Australia's leading social justice practitioners, thinkers and advocates.
"When we hear on the news about another boatload of asylum seekers, some Australians panic," says Sister of Mercy and theologian, Jan Gray, who is one of seven keynote speakers appearing at the conference.
"The Sisters of Mercy and their concerned colleagues react differently. They ask: 'What can be done to help these people and respect their rights?'
"Such a can-do response comes from a wider outlook not only about displaced peoples, but also about how Indigenous Australians are treated, how women everywhere are affected by poverty, and with the threats of climate change more recognised, the need for eco-justice.
"When your outlook is global, so is your day-to-day involvement," explains Jan, who describes herself as a true believer in politics for social change.
Other keynote speakers at the conference include:
Mick Dodson, Director National Centre for Indigenous Studies ANU, 2009 Australian of the Year
Tim Flannery, Scientist, environmentalist, writer, 2007 Australian of the Year
Margot O'Neill, Walkley-award winning ABC journalist, author Blind Conscience
Maryanne Loughry RSM, Psychologist, refugee worker, academic
Madge McGuire, Director Catherine House Inc., South Australia, women's advocate
Denise Coghlan RSM, Social justice and refugee advocate, friend of Cambodia
During the conference dinner on Saturday evening (November 7), delegates will be entertained by Aria award-winning musicians and story-tellers, Marcia Howard and Amy Saunders. Both women are passionate supporters of social justice issues in their own right and as members of the music groups Goanna and Tiddas.
Conference delegates will also experience a performance of "Returning Sudanese" by Akoch Manhiem, Trent McCarthy, Ajak Kwai and Tim Purdie. This unique presentation, which was part of the 2009 Melbourne International Comedy Festival, is about former Sudanese refugee, Akoch Manhiem, and his journey back to his village for the first time in almost a decade.
WHAT? Mercy and Justice Conference
THEME? "Embrace the Other and Welcome Difference…"
WHEN? November 6-8, 2009 (commencing 6:30 pm Friday and ending 4:00pm Sunday)
WHERE? Queanbeyan Conference Centre (253 Crawford Street Queanbeyan)
WHO ARE THE SISTERS OF MERCY OF AUSTRALIA?
They are Catholic women religious, about 1470 in number, dedicated to serving people who suffer from injustices related to poverty, sickness or lack of education. Their inspiration is drawn from Catherine McAuley, who founded the Sisters of Mercy in Ireland in 1831.
MORE INFORMATION?
Contact Carmel Heagerty RSM (Institute Justice Co-ordinator) Mobile: 0408 426 876 Email: Institute.Justice@mercy.org.au or click here.