Archived News Item
Visit of International Sister of Mercy
February 28, 2014
Sr Mary Waskowiak rsm, Director of Fundraising-Development at Mercy International Association and a former president of the Sisters of Mercy of the Americas and of the Leadership Conference of Women Religious (USA), is speaking to Mercy Sisters, as well as to members of other Congregations, during her month-long visit to Australia which is co-sponsored by the Conference of Leaders of Religious Institutes (NSW) and ISMAPNG.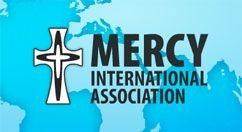 On Saturday, February 22, Mary spoke to a large gathering of Sisters in Ballarat. In the morning session she outlined the work of MIA in addressing specifically the trafficking of women, lack of safe drinking water and violent mining practices. She urged us to pray, to live from a place of gratitude, to share our mercy story and to use a variety of ways to engage others in working with these issues.
In the afternoon, Mary outlined the experience of women's congregations in the U.S. and challenged us to attend to the hunger for spirituality present in the world, to attend to one another and to allow our hearts to be touched in a way that promotes life.
A full report of the gathering with photos can be read in the latest Mercy International Association E-News.