Archived News Item
United in prayer and solidarity with Pakistan flood victims
August 12, 2010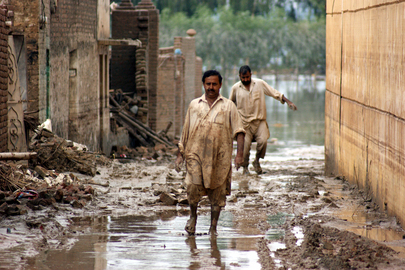 A humanitarian disaster is developing in Pakistan with an estimated 13.8 million people affected by the worst floods the country has seen in decades.
"Since the Institute began its mission in Pakistan, Sisters of Mercy of Australia and Papua New Guinea have had particular interest in the well-being of the people of that country," says Institute Vice President, Caroline Ryan RSM.
"At this time we unite with them in prayer and solidarity. May their desperate needs created by the devastating floods be effectively addressed through the compassion of the worldwide community and the justice of their own government."
Anyone wishing to contribute to this cause is encouraged to do so through Caritas Australia, the Catholic Agency for International Aid and Development.
Phone Caritas Australia's toll-free donation hotline 1800 024 413 or donate online to the Caritas Australia South Asia Floods Appeal – Pakistan www.caritas.org.au