Archived News Item
Two Decades of Caring for a Community
February 28, 2014
From a baby's birth to a patient's final days, Werribee Mercy Hospital has played a pivotal role in the lives of thousands of Victorians. This year the hospital celebrates its 20th anniversary and also unveils its new two-storey building, which has been named in honour of the Foundress of the Sisters of Mercy, Catherine McAuley.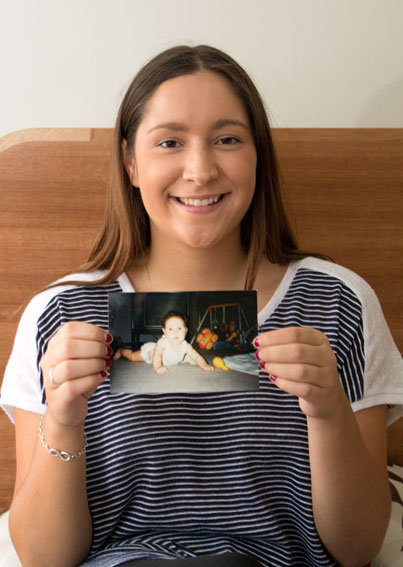 The milestone highlights Werribee Mercy Hospital's legacy and its service to the community. The hospital is now an essential part of the region, providing emergency care, allied health services, outpatient clinics, medical imaging, maternity services, palliative care, psychiatric services, renal dialysis, medical and surgical services.
Since the highly regarded maternity department birthed its first baby on 21 June 1994, tens of thousands of people have opened their eyes for the first time at Werribee Mercy Hospital and with increased investment projected for maternity services in years to come, the hospital's 2013 total of 2,394 births is almost certain to grow.
The population of the Wyndham area has risen exponentially during the lifespan of the hospital from about 70,000 in 1994 to almost 190,000 in 2014. Such growth has brought a greater need for medical services, prompting the development of the new Catherine McAuley Centre.
Mercy Health Executive Director Health Services, Dr Linda Mellors, said the building would provide a plethora of extra services. These include community rehabilitation, outpatient services and home-based chronic disease management programs delivered through a state-of-the-art gym. It also provides specialist consulting facilities for rehabilitation patients, a mobility garden, barbecues, comfortable outdoor areas and a fully equipped kitchen.
Dr Mellors said the new building also includes geriatric evaluation and management services, physiotherapy, occupational therapy, social work, speech pathology, dietetics and diabetes assessment and care. "This is a fantastic opportunity for people to have rehabilitation services close to their homes and a wonderful addition to the services we provide at the hospital," Dr Mellors said. "We look forward to increasing our services in the years and decades to come. "We would also like to thank the community for its involvement during the past 20 years."
Mercy Health is extremely proud of Werribee Mercy Hospital's first two decades and its record of developing strong ties to its patients and staff. The hospital will continue to grow with the community for many years to come.
Adrian Bernecich
Media Officer
Mercy Health
Email: ABernecich@mercy.com.au
Photo Caption:Laura Vranic was one of the first babies born at Werribee Mercy Hospital on 21 June 1994.