Archived News Item
Turning of the First Sod
August 30, 2014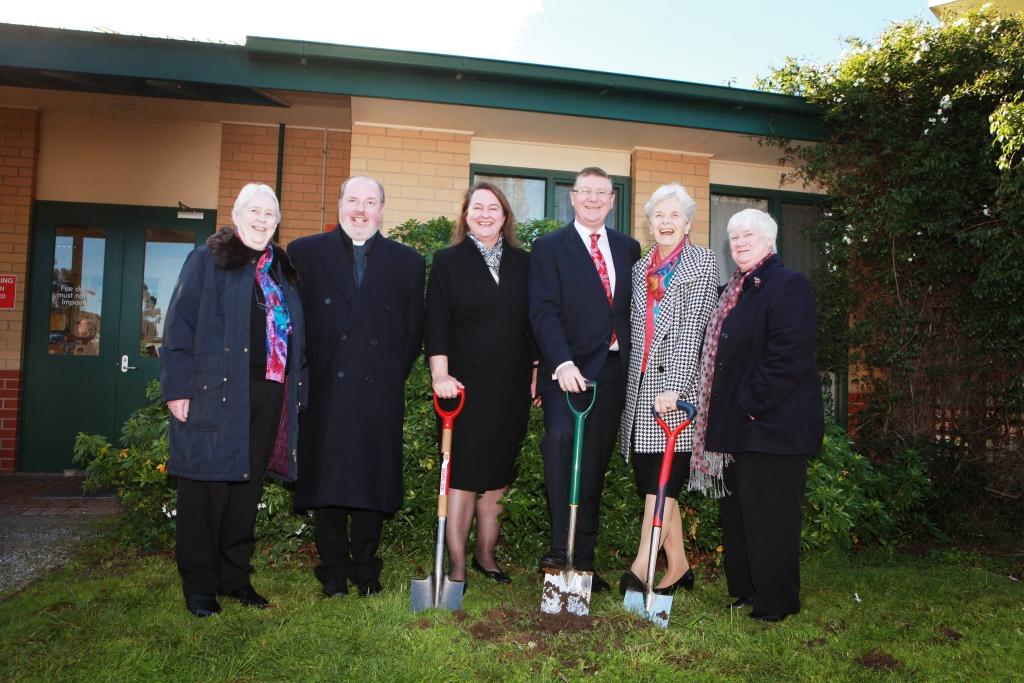 Mercy Health marked the first step in the redevelopment of its mental health facility at Werribee Mercy Hospital on Wednesday 16 July. Construction of the $34.7 million project was officially kicked off at 10.15am when Victorian Premier Denis Napthine, Minister for Mental Health Mary Wooldridge and Rev Monsignor Anthony Ireland STD EV PP turned the first sod at the site.
The finished development will include a two-storey 54-bed acute building (a 25-bed increase), which will be located in the same area as the existing facility at Werribee Mercy Hospital. There will also be an additional 100 car spaces created on the hospital site.
Mercy Health Executive Director Health Services Dr Linda Mellors said the facility would help expand Werribee Mercy Hospital's mental health services for the people of Wyndham and surrounding areas. "This development will help us build on the suite of mental health services we already provide to the community,'' Dr Mellors said. "We are extremely excited that construction is now underway.''
Mr Napthine and Ms Wooldridge spoke of the growing need for mental health services in Melbourne's western suburbs and praised Werribee Mercy Hospital for the fantastic service it has provided for more than two decades. The two-stage project will cost $34.7 million and is expected to be finished in 2016.
Werribee Mercy Hospital/Mercy Mental Health Facts
• The number of patients treated and discharged by Mercy Mental Health grew from 610 in 2012-13 by 20 per cent to 729 in 2013-14.
• As of June 2014, Werribee Mercy Hospital employs 1,024 people, including 102 across Mercy Mental Health.
• The population of Wyndham has grown from 84,861 in 2001 by 111 per cent to 178,859 in 2012. During the 2011-12 financial year, Wyndham recorded the highest population growth rate (12,649) in Australia at 7.6 per cent.
• Wyndham's population is predicted to rise to more than 384,000 by 2035 – an increase of 114.7 per cent.
• Werribee Mercy Hospital will continue to provide essential health services, working alongside both the State and Federal governments to serve the people of this rapidly growing region.
Photo:
(L-R)Sr Kathleen Mullins RSM, Rev Monsignor Anthony Ireland STD EV PP, Minister for Mental Health Mary Wooldridge, Premer Denis Napthine, Sr Helen Monkivitch RSM AO, Sr Joan Wilson RSM
Messages to: Adrian Bernecich – Media Officer