Archived News Item
Turn off your lights for one hour on March 29
March 25, 2008
Earth Hour began in 2007 as a Sydney event. Earth Hour continues in 2008 but as an Australia-wide and global movement. It uses the simple action of turning off lights for one hour to deliver a powerful message about the need for action on global warming. Join in on March 29 between 8:00pm and 9:00pm and see the difference you can make.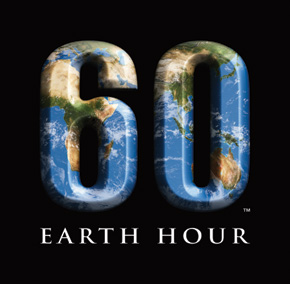 In an effort to gain the world's attention to the urgent need for action on global warming, more than 2 million people in Sydney turned off their lights for one hour on March 31, 2007. This year all of Australia is invited to be involved in Earth Hour 2008.
Australia and at least 24 international cities will promote the event and be joined by thousands of residents across the world in this action during Earth Hour 2008 between 8pm and 9pm on March 29.
Last year the energy consumption in Sydney dropped by 10% during Earth Hour.
Andy Ridley, Earth Hour Executive Director, in an interview with The Age said, "Now that it's gone global, the impact can be really significant. We want to give leaders a mandate to go to the UN negotiations in Copenhagen and say there are millions of people who support big emissions cuts, who want action."
For further information about this action, led by the World Wildlife Foundation, go to Earth Hour.
From: Specific Issues Committee, Eco-Justice (Sisters Margaret Abbott, Mary Dennett, Kate McGrath and Patricia Powell). The Committee warmly invites your response to the article or the issue.
Email: eco.justice@mercy.org.au

Contact: Carmel Heagerty RSM, Institute Justice Co-ordinator
Email: Institute.Justice@mercy.org.au