Archived News Item
TORONTO SPIRITUALITY CENTRE
May 1, 2015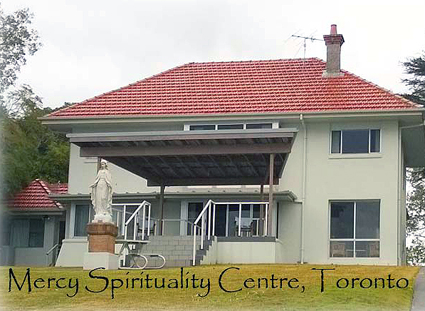 The Centre at 26 Renwick St Toronto, NSW has long been a house of retreat and renewal and as is the way with many of our Mercy properties the purpose changes with the ministry needs and opportunities of the time.
Firstly the house was bought in 1952 to provide a holiday venue for the Sisters nursing at the Mater Hospital in Newcastle, then it became the residence for Sisters teaching in the local Parish Primary school. The community continued to host holiday time for the Sisters. Along the way novices from the former Singleton and Gunnedah Congregations enjoyed holidays in the converted boat house at the edge of the lake. From 1980 through to 2012 the house hosted varying adult formation programs including the renewal program Leichaim from 1991 – 97. The 'energy' steering the creative and skilled ministry in developing spirituality programs during this 30 year period was mostly that of Sister Heather McClymont RSM. Heather is remembered with great love and gratitude.
In light of this history, the Sisters of the local region met in May 2014 to discern the future of this house and beautiful property recommending that the house continue to be used to provide spirituality and retreat programs. McAuley Ministries Limited took up the recommendations and since January of this year, Mercy Spirituality Centre has offered a new program.
This current program offers 6 day silent retreats, weekend retreats – residential and non-residential, facilitated reflection days as well as times of private retreat, and personal spiritual companioning. The full program is available on the INSTITUTE WEBSITE. It is also available in printed form. Email or post your request to: mercytoronto@mercy.org.au or P O Box 1115 Toronto NSW 2283 and we even do phone correspondence – 02 4959 1025!
With the formation of the Advisory Committee there will continue to be times of discernment responding to the needs and opportunities of this time as the centre reforms to offer times of retreat for renewal of mind, body and spirit, and whatever else the Spirit may lead us to discover.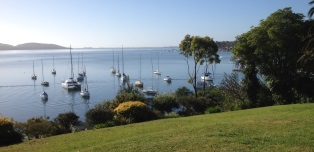 So "Come and See"! Enjoy the beauty; delight in the quiet surrounds and the absolute comfort of the house. You will be most welcome.

Messages to: Anne Ryan rsm – Coordinator

Website: Mercy Spirituality Centre