Archived News Item
TO EDUCATE GIRLS
August 25, 2016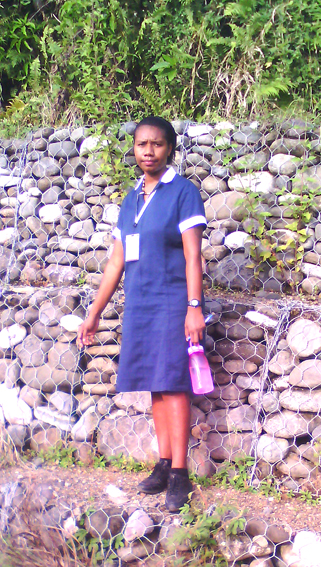 Women and girls in the developing world are often denied opportunities for education. Lack of education limits prospects, decreases family income, reduces health, puts women and girls at risk of exploitation, and limits the economic advancement of entire countries.
Mercy Works is a strong advocate of improved access to education for women and girls as we realise it is the single most effective way to improve the lives of individual families as well as to bring economic development to impoverished communities worldwide. After all, in the words of former UN-Secretary General Kofi Annan, "to educate girls is to reduce poverty".
Through the Access to Education Program, which was established for the first time in Papua New Guinea this year, Mercy Works has sponsored 29 students who had been accepted into University, Teacher's College, Nursing College or Technical College but who due to financial constraints and geographical remoteness would not have been able to pursue their studies.
This sponsorship program, which focuses primarily on girls, covers the students' course tuition fees, travel, accommodation as well as a monthly living allowance.
"Without Mercy Works' help, I would just be at home doing housework" says 21-year old Joan Wagi – one of the recipients of Mercy Works' Access to Education program. The third child in a single-parent family of nine siblings, Joan has wanted to become a nurse for as long as she can remember. With the closest Nursing School an 8.5 hr drive away and a father who recently lost his job, a scholarship covering the full cost of her tuition, accommodation and travel was her only option.
Mercy Works is proud to be helping Joan and 28 of her peers across Papua New Guinea fulfil their dream of further education and achieve their future career goals.
For regular updates on Joan and the other scholarship recipients, or to learn more about all of Mercy Works' projects, be sure to follow us on Facebook: www.facebook.com/MercyWorksLtd
Messages to: Mercy Works