Archived News Item
Through Mercy Eyes – 2019 Institute Calendar
December 18, 2018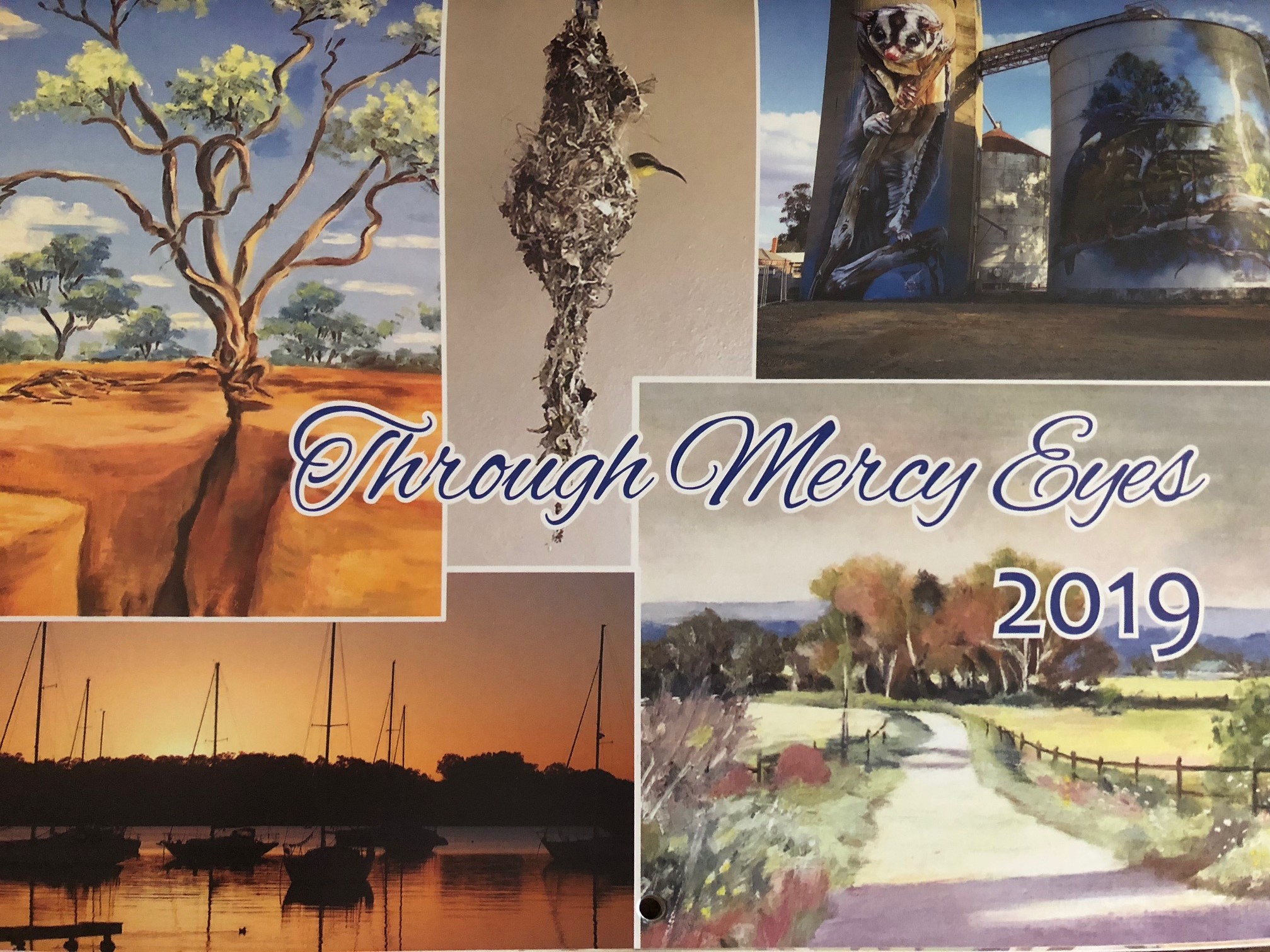 In recent weeks, people who ordered the 2019 Institute Calendar, 'Through Mercy Eyes' have received their copies. Next year's calendar is the most collaboratively produced to date, with the involvement of more than 20 Sisters, all drawn together in a wonderful design by Anne McMillan RSM.
Institute Communications Manager, John Rochester said one of the positive challenges is to come up with something new each year, but also a production that speaks to the times and is going to provide meaning for those who use the calendar in the year ahead.
"What sets the Institute Calendar apart, is that it does not just have to be visually appealing, it also needs to speak of Mercy through the images and words.
"When I commenced working for the Institute four years ago, I was struck by how lucky the Institute is to have so many sisters who are artists and photographers.
"We have sought to showcase their wonderful work in many ways and in an extension of that, in a first this year, all of the images for the calendar have either been painted, drawn or photographed by our sisters," John said.
In the middle of the year, an invitation was issued to our sisters to contribute art inspired by the 2017 Chapter Statement and by the ministry passed on by Catherine McAuley.  With a relatively short deadline of just under three months, more than 20 contributions were received.
"We were pleasantly surprised by the volume and quality of the contributions, which posed a challenge of how to choose the images, given the limitation of having space for only 12 main images," he said.
"The success of the calendar is due in a large part to the wonderful way in which Anne McMillan RSM creatively brought it all together and came up with a design that incorporated as many of the images as possible," John said.
In reflecting on the process of compiling the calendar Anne said " I have always appreciated the chance to contribute creatively to the life of the Institute through art and technology. My particular creative spark firstly came through my family but over the years of religious life this has been nurtured and developed through opportunities given and challenges accepted. Designing this year's calendar and seeing it to completion has been a particular joy though, as it illustrates in a small way the richness of our shared tradition and the collaboration that will enable all to see Mercy anew – to see 2019 "Through Mercy Eyes" and give thanks for it."
Messages to: Institute Communication