Archived News Item
The Sisters of the Rosanna Convent
December 18, 2018 We hold two interesting suitcases that give insight into the life of Sisters at the Rosanna Convent in the 1950's. These suitcases display just how few belongings young women would take with them when beginning their new lives as a Sister of Mercy. The Superior at the Rosanna Convent during this time was Mother M. Annina Kelly RSM.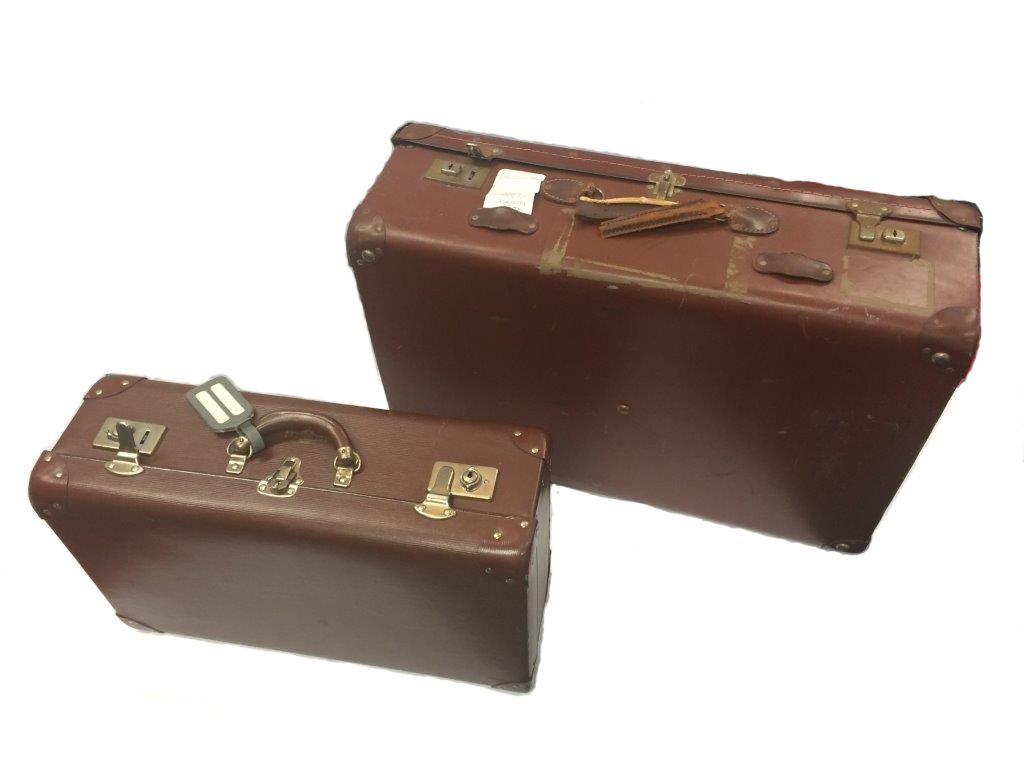 The smaller, hard, leather suitcase belonged to Sr. Theresa, who brought it with her when she entered the Convent of Mercy, Rosanna in 1958. Her parents bought the suitcase on Bourke Street, Melbourne from either the Foy & Gibson or Buckley & Nunn department stores. David Jones has now replaced where Buckley & Nunn once stood in the Bourke Street Mall. Sr. Theresa remembers that Foy & Gibson was particularly known for supplying young women with everything they were required to bring when entering the Novitiate.
The larger suitcase belonged to Sr. Joan. The case was bought by her parents in 1954 and the items from her Postulants List were packed in it for the day she entered the Convent of Mercy, Rosanna in 1954.
Rosanna Convent was established in April 1927, when the Sisters of Mercy purchased the original site fronting Rosanna Road. The Sisters had felt that the original Melbourne novitiate at Ascot Vale was becoming too small and its location, in one of the busiest suburbs in Melbourne at the time, was considered unsuitable as a novitiate.
The Sisters' transfer to the new building took place on 27 November 1930, when Sr. M. Angela, Sr. M. Brigid, 21 junior Novices and 8 Postulants, were the first to take up residence. Mother M. Evangelist, Sr. M. Brigid, and Sr. M. Sebastian followed the next day, leaving Sisters Aloysius, Patricia, Pauline and Fidelis with 15 Novices at Ascot Vale.
Written by Bronte Laffin-Vines, Melbourne Archives
Messages to: Institute Archives, ISMAPNG