Archived News Item
THE MONTH OF MAY
May 19, 2016
The month of May is one in which Catholics honour and remember Mary, the mother of Jesus, in a special way. It is also the time when Australia and many other countries acknowledge and commemorate the importance of Motherhood with the celebration of Mother's Day.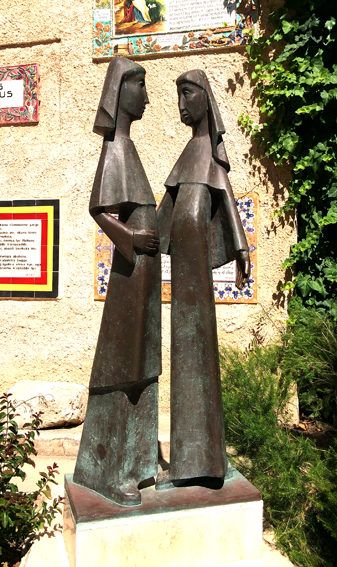 Whether we are a mother or not, Mary is a role model for all of us to follow. Often we can think of Mary in an angelic form and forget the she embodied all of the human qualities and frailties that we do. From the gospels we see that Mary was young and poor and like many mothers throughout the world, she faced struggles and fear. It is through meeting her own challenges, that we too are inspired to meet our own trials head on.
"And Mary rising up in those days, went into the hill country with haste into a city of Juda. And she entered into the house of Zachary and saluted Elizabeth. And it came to pass that when Elizabeth heard the salutation of Mary, the infant leaped in her womb. And Elizabeth was filled with the Holy Ghost. And she cried out with a loud voice and said: Blessed are you among women and blessed is the fruit of your womb. And whence is this to me that the mother of my Lord should come to me? For behold as soon as the voice of your salutation sounded in my ears, the infant in my womb leaped for joy. And blessed are you that has believed, because those things shall be accomplished that were spoken to you by the Lord." Lk. 1:39-45
The greatest lesson we can learn from the life of Mary is to put our trust in a God who was active in Mary's life and in our lives. There would have been many times in Mary's life when she would have felt like she was doing it all on her own and certainly would have desired an easier path. All of us share similar experiences. Our lives rarely follow the paths that we think or desire that they do. When we encounter an experience that we do not desire we can ask 'where is God in this?'. Often the loving hand of God may not seem very clear to us. With the passage of time, that loving hand is evident it is just that through our fear and emotions we may not have been able to see it. In the same way if we look at the Gospel accounts of Mary it is only through viewing them in their entirety that we can see God truly at work.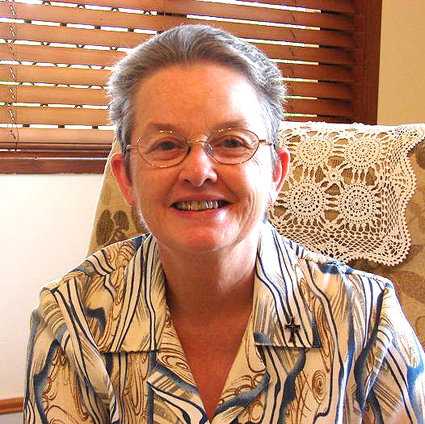 In May let us remember the person of Mary as someone who continues to show us that God is with all of us at all times in our lives and that although we too will experience fear and uncertainty, we should use her example and lovingly respond to the call and challenge of our day to day lives.
Messages to: Institute Communications
Top photo: The Statue of the Visitation at the Church of the Visitation, Ein Karem, Israel