Archived News Item
The Living of a Mercy Life
July 28, 2014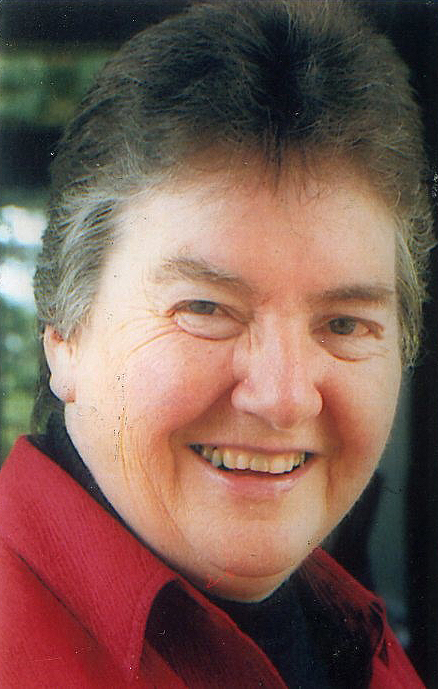 My name is Helen Duffy and I am the youngest of four children in my family. Even though I was born a twin, I arrived ten minutes after my brother, Terry, so I have always been blessed with the favours shared by the youngest in a family.
I commenced school at St Mary's College Bendigo, in 1948 where Sister Mary De Sales, my father's aunt, was our Infant school teacher. Throughout the ensuing years I was taught in each class by a Sister of Mercy and I came to admire the gifts and diversity that characterised these women. I developed great friendships with other students during my school years and always enjoyed the opportunities we were given in music and drama.
When my brother, Maurice, was to be ordained in Rome in 1958, Terry and I took some months away from school to join Mum and Dad in a momentous journey by boat to be present on this special occasion. Mary was already professed as a Sister of Mercy at Ascot Vale. This overseas experience held very rich memories and opened my eyes to a wide world beyond our local setting. On my return to school the following year, I recognized a call to become a Sister of Mercy and, in March 1960, I entered the novitiate at Rosanna.
After my teacher training at Ascot Vale, I taught for eleven years in infant classes where I enjoyed the enthusiasm and imaginations of the young children in my care. In 1975 I joined with three other Sisters in a newly formed Frontier group at St. Albans South in the west of Melbourne. The task of this group was to prepare teachers and parishioners to take leadership roles when the religious would leave the area in five years.
Following Vatican II, we were given many opportunities to update our theological understanding, and, in 1977, I was invited to travel to Dundalk, Ireland, to pursue catechetical studies. This was a life-changing experience for me, when I was privileged to work with a diverse range of lecturers and students from twenty different countries. I became quite excited about new methods and directions in Faith Education. On my return to Australia, I was appointed to the Religious Education Department at Mercy Teachers College, where I shared in the formation of student teachers for the next four years. I was later a consultant with the Religious Education Teams at the Catholic Education Offices in Geelong and Melbourne. For the last three years of my Melbourne appointment I became a member of a newly formed Spirituality Team which ministered to Office staff and teachers in the schools within the Archdiocese.
Perhaps my greatest passion as a Sister of Mercy has been for ministry in parish life. Over the years, I have been enriched by my experiences in Corio, North Brunswick and Montmorency. I have often been challenged to respond to the needs of families in a changing church and to develop ways of inviting them to meaningful participation in activities within the parish. I have a particular interest in Liturgy and hold special memories of the contributions of the children's choirs in Brunswick and Montmorency. It was during my time at Montmorency that I travelled extensively across the Archdiocese giving lecture on the S spirituality of he millennium, the first gift being 'Let the Land Lie Fallow!'
In November 1999, in the midst of study for Masters in Theology, I had a serious stroke which has left me paralysed on my left side. After many months of rehabilitation and with the support and kindness of my family and religious sisters, particularly those in the Fitzroy community, I was able to find mobility again in my electric wheelchair, Sophia, and to resume some active ministry. It was at this time that I was invited to be a chaplain at Yarra Theological Union where I had been a student.
This fallow time opened up the opportunity for me to take a Sabbatical so, accompanied by my wheelchair and a sister companion, I journeyed to Snowmass, Colorado to the monastery of Father Thomas Keating OCSO. This was followed by a further opportunity for a renewal experience at Highland Mills New York. On my return I was appointed to the Initial Formation Team within the Melbourne Congregation of the Sisters of Mercy. This was a privileged and rich experience of Mercy.
I now live singly in my unit at Alphington, where I am involved in parish activities such as Liturgy committee and weekly Communion rounds to the housebound. In addition, I offer Retreats on Scripture and Centering Prayer. After two years study, I have recently obtained a Graduate Certificate in Guiding Meditation at Catholic Theological College and each week I facilitate two gatherings in my home for men and women who follow this method of prayer. Sisters also gather each month for a period of Meditation.
Although, my physical activities have been greatly curtailed through my stroke, I find that I am blessed with many supports, especially in the kindness of my cab drivers! Each day holds its challenges and opportunities.
Life is simpler now and provides space for me to enjoy my great love of poetry.
I see my ministry now expressed by the Irish poet, Brendan Kennelly, as he reflects on the self-emptying of God and echoes our response:
I grasp a little of the giving
And hold it close to my own flesh
It is this little
That I give to you
And now I want to walk out and witness
The shadow of some ungraspable sweetness…..
And I know it doesn't matter
That I do not understand.
Messages to: Helen Duffy rsm