Archived News Item
THE JOY AND BLESSING OF MERCY
May 19, 2016
In my experience, I haven't found too many people who have brought such joy, blessing and learning to the concept of Mercy in scripture. The one person I know who has done this very thing is Sr Veronica Lawson rsm through her wonderful book 'The Blessing of Mercy'.
The Blessing of Mercy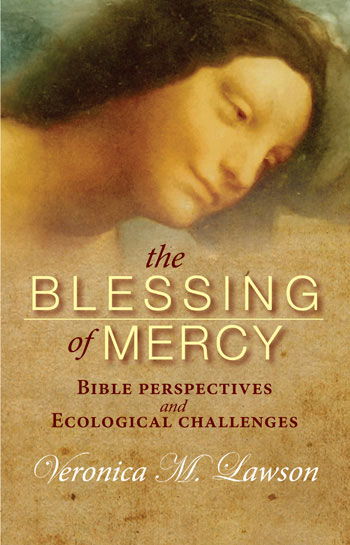 I had the great privilege and joy of receiving a copy of this book hot off the press. After reading it I thought about how I could share this wonderful book with a group of friends and/or a group of our Sisters. I suggested to our Community Leader in the Institute of the Sisters of Mercy of Australia and Papua New Guinea that it would be wonderful if each Sister received a copy of the book. Thankfully our leader was generous enough to do this.
Sr Veronica's book has three chapters in it. I decided that I would write a resource to go with each chapter which would encourage people to come together to discuss the book and to share reflections and prayer. Well, this turned out to be a brilliant idea and was very successful.
I started off by encouraging ten different groups to come together at various times. The groups consisted of numbers from two to thirty three. The groups included two groups of the Sisters of Mercy. Other groups included a Mercy Secondary School staff (for staff who were interested); a Primary School staff for a Professional Development Day; three couples who were friends from my time in Broome; thirty-three people from the Diocese of Broome including priests, pastoral associates and principals; a very small group from the Cathedral Parish and seven people from the School Advisory Council of which I am a member.
I was highly impressed when one of the Board members sent me an email to say she couldn't attend the meeting but she would very much like to do the resource one to go with Chapter 1. Another Board Member sent me a message to say that he had to leave the meeting early so would I be able to give him some time to do the 'homework' and give him a private lesson! I was delighted to do so. I was thoroughly impressed as he was so well prepared! The Director of St Charles' Seminary was also very interested in doing it with the seminarians.
There are other groups who are interested in reading the book and in using the resources. Another Mercy Secondary College is interested for next term and the MercyCare Executive will start soon. There are two Mercy Primary School Staffs who are looking to do the process. People in NSW, Ireland and England have received the book and the resource with great joy.
Maybe there are others who would like to take part in this process. It might seem like such a lot of hard work for me, but the sheer joy that people are getting out of studying and praying this together is a thousand times reward for me. It is such a joy and privilege to know that people have chosen to read the book and use the resources during this Year of Mercy.
For options to order the book click HERE . To get the resources for the book for free, contact Sr Breda O'Reilly. For most of the groups, they came together once a fortnight and did one chapter at a time. It takes about 1 hour. This gives the group time to read the chapter a couple of times before they come together and it worked out very well. Anyone with enthusiasm can lead a group like this. The only preparation you need to do is to print off the resources (my suggestion is A5 because it fits inside the book. Otherwise print it in A4 if you need bigger printing). The only other preparation is to encourage people to bring their bibles to each session, especially for chapter 2 and 3.
I encourage everyone to get the book, join a group and study it together and ask for the resources to go with the book. Don't let the Year of Mercy go by without experiencing the joy and 'Blessing of Mercy'.
Breda O'Reilly rsm
Contact Breda at: breda.oreilly@mercy.org.au or boreilly@mercedes.wa.edu.au