Archived News Item
The Forgotten Children
February 24, 2015
CHILDREN IN DETENTION
Earlier in the month, we heard of the devastating horrors that child asylum seekers have experienced in Australian detention centres in the Australian Human Rights Commission's report, The Forgotten Children.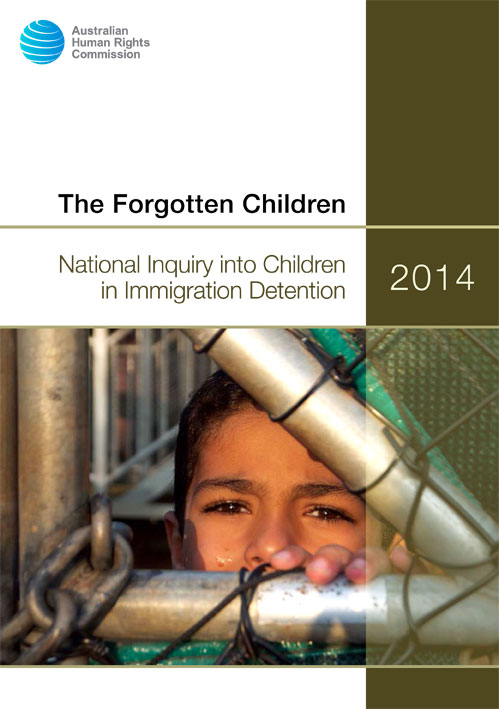 The report, tabled in Parliament on 12th February, interviewed 1129 children and parents and revealed 233 cases of assault and 33 cases of sexual assault against children and 128 incidents of self-harm by children over a 15 month period.
While the numbers alone should be sufficient to horrify us, it was the stories of young people so traumatised by a system of our creation that they actively sought to end their lives that moved me most. The story of a 17 year old boy from Iraq who self-harmed ten times, including attempting to jump off a building, punching through a window, and cutting himself. The story of a 17 year old girl from Somalia who had to be hospitalised on the Australian mainland for three months due to her severe depression, only to be sent back to a locked detention centre once she was discharged from the psychiatric unit. If the measure of a society is how we treat our most vulnerable, then we have failed as a nation.
The response of the Government to the tabling of the report is telling. Our Prime Minister suggested that former Immigration Minister Scott Morrison be sent "a note of congratulations… saying well done, mate," and when questioned about whether he felt any guilt over the 211 children still detained in Australia or the 119 children detained on Nauru, his response was an emphatic, "none whatsoever". This callous disregard for the welfare of children shocked many of us, and yet it has been the driving ideology behind our immigration system for the last 23 years. For over two decades we have known about the negative impacts of detaining children, and yet the practice continues. Australia is – shamefully – the only country in the world that treats children in this manner.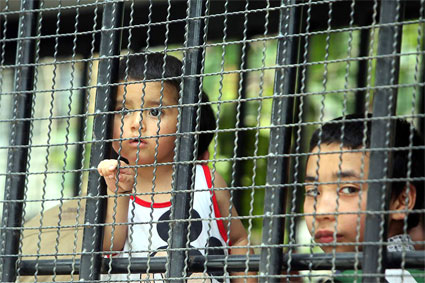 We are all too aware of the trauma children in detention face. The presence of Sisters in detention centres around the country allows us to speak from a truly authentic place – we have witnessed the suffering of these children first hand. We are also engaged with children and their families who have been released from detention and who bear the scars of their experiences for years: children who are afraid of fences, whose first word is "guard", who sign their pictures with a boat ID number instead of their name, who experience night terrors, and whose schooling suffers for years after their release.
In Isaiah we read the simplest of instructions to followers of Christ: "learn to do good; seek justice, rescue the oppressed, defend the orphan, plead for the widow" (Isaiah 1:17). It speaks to our obligation as Christians to the most vulnerable in our society; an obligation that is central to our beliefs as ISMAPNG. We will continue to work towards ensuring that those in detention are not forgotten, and that the suffering of child asylum seekers does not continue unabated. Our moral duty is clear: we welcome these children and end the practice of mandatory, arbitrary and indefinite detention once and for all. ISMAPNG has joined over 200 organisations calling for the immediate release of children from immigration detention.
Institute Mission Team
February 19, 2015
Read the Report of the Australian Human Rights Commission HERE
Learn more about the Australian Human Rights Commission HERE
Messages to: Siobhan Marren – Advocacy Officer ISMAPNG