Archived News Item
THE CARRYING OF THE CROSS
March 8, 2016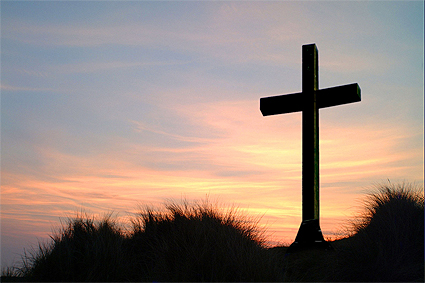 In a few weeks time we will celebrate Easter, the most important event in the Christian Church's calendar. As part of Easter we will be confronted by the image of Jesus carrying and being nailed to the cross.
The action of carrying a cross is one that is repeated all over the world each and every day. While some people's crosses are perhaps more visible than others, all of us have our own crosses to carry at various stages in our life. For some this cross might be a physical impairment or illness, for others it might involve being in a violent relationship, living in poverty, not having a place to call home or living in a war torn country.
Sadly, both individually and collectively, we may be responsible for the crosses others have to carry. Australia's treatment of refugee and asylum seekers is a shocking example of the cross that has been created for those people seeking to flee persecution and death in their homelands.
Each time we purchase clothes and other products, we may, if we are not careful, be contributing to the continuation of people not being paid a fair wage and the cross of poverty in their lives. Our overuse of coal fire power is contributing to the destruction of our planet, leading to the displacement of people and the destruction of ecosystems, a social and environmental cross the consequences of which will impact all of us.
As much as we bear our own crosses and directly or indirectly contribute to the crosses of others, we can use the spirit of Easter and the power of Jesus' resurrection to discover a new sense of hope and a new way of being in the world. As individuals, through the power of prayer and action, we may be able to lift a cross of our backs and bring light to something in our lives that might be causing us darkness.
Collectively our engagement in processes such as the Mercy International Reflection Process is an important way we can begin to work towards lifting the cross of the backs of others, through our reflection on how we can better respond to the 'Cry of the Poor' and the 'Cry of the Earth'.
As with Jesus carrying his cross, the journey towards our own individual and collective resurrection is not an easy one. Like Jesus there will be times when we fall and times when we will feel like we have been abandoned. The promise of the resurrection shows us that our journey however is not in vain.
Wishing you and your families a very happy Easter.
Sr Berneice Loch
Institute Leader
Messages to: ISMAPNG