Archived News Item
THE CALL TO SERVE – Breda O'Reilly rsm
September 10, 2015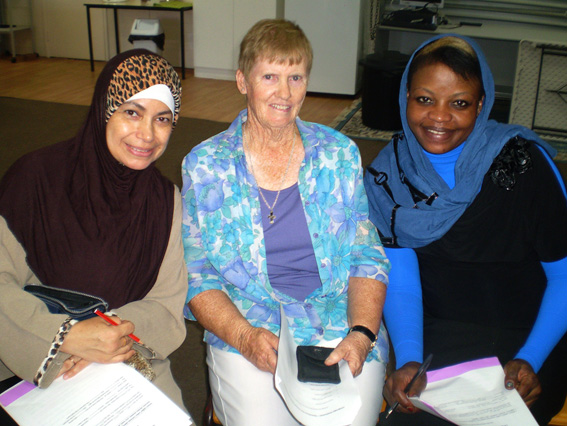 I am a Sister of Mercy working three days a week at Mercedes College in the role of Pastoral Minister. But back in August 2012 another wonderful educational opportunity came my way. I was asked to fill in for a couple of weeks for a person who was teaching at the Edmund Rice Centre in Mirrabooka WA. The idea of supporting Refugees and Migrants and helping them to settle in Australian society through education appealed to me very much. Three years later I'm still there!
As a volunteer I take two classes each Friday. The first class is at the Pre-Intermediate level and the second class is for Conversation where they are all adult migrants (and at times some Asylum Seekers). The Pre-Intermediate class goes from 9.30-11.30 am with a twenty minute break for morning tea. I have a heck of a job trying to get them out of the classroom for a break. I tell them to go shake a leg, go outside and get some fresh air and get something to eat and drink. But no, they want to stay in the room and finish their work!
In this class I can have up to seventeen participants. They are mostly adult migrants who have been in Australia for a number of years, but for various reasons they have not been able to attend English classes. I can have up to ten or eleven different cultures at any one time from these countries: Iran, Vietnam, Macedonia, China, Sudan and other African countries, Pakistan, Bosnia, Argentina Cambodia, Chili, Peru, Afghanistan, Thailand, Somalia and Iraq. We have great fun and it is such an honour to teach them. My dream for them is that they can go out into Australian society and be able to speak and write for themselves without having to depend on an interpreter.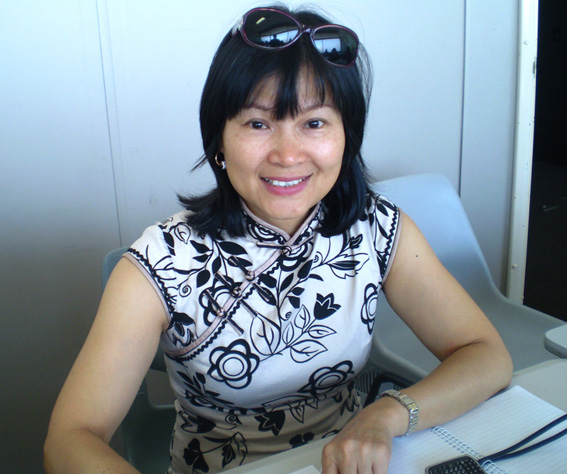 I use about forty stories a year between both classes. My sources for the stories are: 'Really Learn English', the 'Readers' Digest', friends and colleagues who are good at writing stories and are willing to share them with me, as well as stories from students and staff at Mercedes College and Santa Maria College in Perth. We cover all kinds of topics like human rights stories, animal stories, stories about various countries, stories about famous people. And fun stories. Of course I write my own stories too sometimes.

In 2013 I was invited to celebrate a Golden Jubilee of Religious Profession in Ballarat, Victoria. So, I wrote a story about this experience. We learnt about the different states in Australia. We also learnt about travel by car, plane and bus to Ballarat. I had the opportunity to go to Halls Gap in the Grampians for three days after the Jubilee. I took some photos and told them the story of the kookaburra that came for breakfast each morning! So, they read the story, discussed difficult words and did comprehension questions and grammar! All good fun!
I take the stories and prepare word understanding, comprehension and a variety of grammar exercises. At one stage I bought a set of ten stories from the Internet for about $52.00. As well as the story, they included about two or three grammar exercises. I decided to write to the author of these stories and commend her/him for the great work they were doing. I discovered that the author is a Russian woman who lives in England. She was so impressed with getting a letter from me that she asked me to trial her next ten stories. These stories included about ten pages of activities! I was delighted. All I had to do was to send her a report after each lesson and so I was given the whole set of stories free! I was delighted of course because the stories were a perfect level for this Pre-Intermediate class.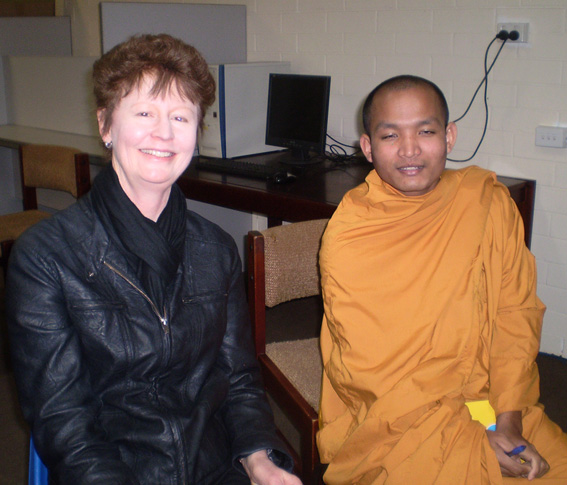 The Conversation class goes from 11.00am – 1.00pm. It also includes a wide variety of cultures. Any person at any level can attend this class. This is also a fun class. The students are not obliged to do writing in this class, but they always want to. The art of dialogue and pronunciation are the most important areas for Conversation. Sometimes I teach them how to sing a song. The migrants told me that they couldn't sing, but I said that everyone in my class sings! They thoroughly enjoyed singing 'Advance Australia Fair' and also 'I Am Australian' when we were doing a story from Australia. When it came up to the first Christmas break, I wondered what I could do for a Christmas story while realizing the most of the people in the classes were either Muslim or Buddhists! Finally, I discovered the song 'The Twelve Days of Christmas' using twelve Australian animals. So we learnt to read and sing the song as well as doing comprehension and grammar exercises!
At times there are a variety of professional people or people who are interested in teaching at the Edmund Rice Centre and ask if they can be part of the class. This is always wonderful for me for it provides a helping hand to do corrections or help a person who is having some difficulty with the lesson.
It is a great privilege for me to teach these people. It's demanding, challenging and exhausting as well as a great joy! So, if any readers of this story have a story they would like to share with me, I would be delighted to receive it.
Messages to: Breda O'Reilly rsm