Archived News Item
The blessings of Christmas to you
December 14, 2010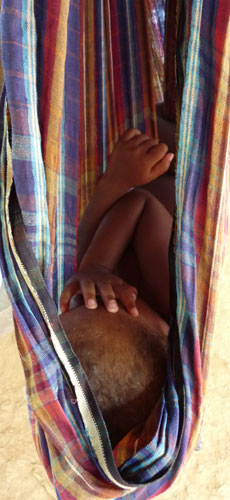 Christmas invites us to pause and to reflect on the year gone by. Part of this reflection is undoubtedly gratitude.
On behalf of the Board and Staff of Mercy Works Inc., I would like to acknowledge the Congregation Leaders who have faithfully embraced Mercy Works Inc. during 2010.
To the hundreds of Sisters of Mercy, our co-workers and partners who have spread the good news of Mercy Works Inc. and its activities, we salute you!
And to our friends in the broader community – the many individuals, as well as schools, parishes and community groups – who have so generously supported the communities we work with in Australia and overseas, our deep gratitude goes to you.
We wish you the blessings of Christmas and look forward to your continued support in 2011.
Rosemary Carroll RSM
Mercy Works Inc. Executive Officer
Photo: In Papua New Guinea's remote Western Province where health services are poor, Mercy Works Inc. is helping to reduce high maternal and infant mortality rates by supporting a training programme for village birth attendants.
Photographer: Maureen Sexton RSM
"And she gave birth to her firstborn son and wrapped him in bands of cloth, and laid him in a manger, because there was no place for them in the inn." (Luke 2:7)