Archived News Item
THE ARTIST BEHIND THE PAINTING
September 22, 2016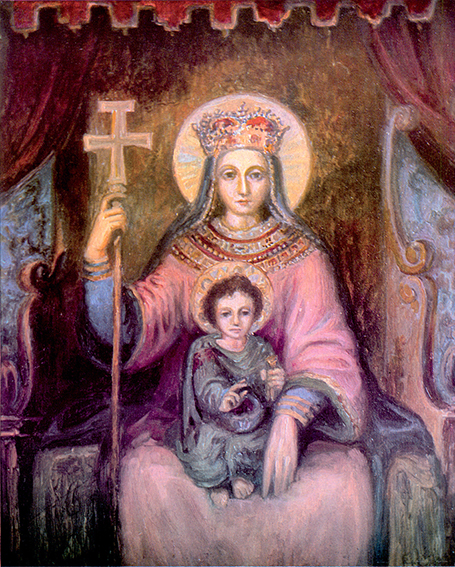 22 September
Sisters shall always have the warmest and most affectionate devotion to her (Mary) regarding her in a special way as their Mother, and the great Model they are obliged to imitate.
From the Original Rule written by Catherine McAuley Chapter 16.
In the Church of St. Pudenziana in Rome one can see the original and miraculous painting of Our Lady of Mercy. In the 19th Century, as a sign of approval and benediction and as the emblem of the new congregation of Sisters of Mercy, founded by Catherine McAuley in Dublin, Pope Leo XIII gifted the Sisters with an oil painting reproduction of this image which hangs in the Baggot Street chapel.
Since that time there have been other copies and images of Our Lady of Mercy and one that is well known within the Institute of Sisters of Mercy of Australia and Papua New Guinea is this one painted by Sister Margaret Mary Batros. Early in her religious life her superiors requested that she paint a copy of the image in held in honour in Baggot Street. This she did from a copy of the copy but made it her own.
Born on April 22, 1909 in Kousba, Syria (now Lebanon) Olga Batros was the only daughter of Roger Andrew Batros and Saleemy Anthony.  She was one year old when the family came to Australia, settling first in New South Wales.
She had three younger brothers, Victor, George and Paul. The family moved to Victoria and Olga was educated first at St. Anne's School, Warrnambool and then Sacred Heart College, Ballarat East.
In March 1930 Olga took the decision to enter the Sisters of Mercy in Ballarat East and on March 23, 1931 she was received into the Congregation together with Srs. M. Clare (Eileen Kennedy), Peter Damian (Sheila Comben) and Peter (Nora O'Donohue).  She took the religious name of Sister Margaret Mary. Their Profession of Vows took place on February 7, 1933. In 1941 she gained registration as a Primary and Sub-primary teacher (Council of Public Education), and in 1950 and 1956 gained additional certificates as an Art Teacher (Education Department, Victoria).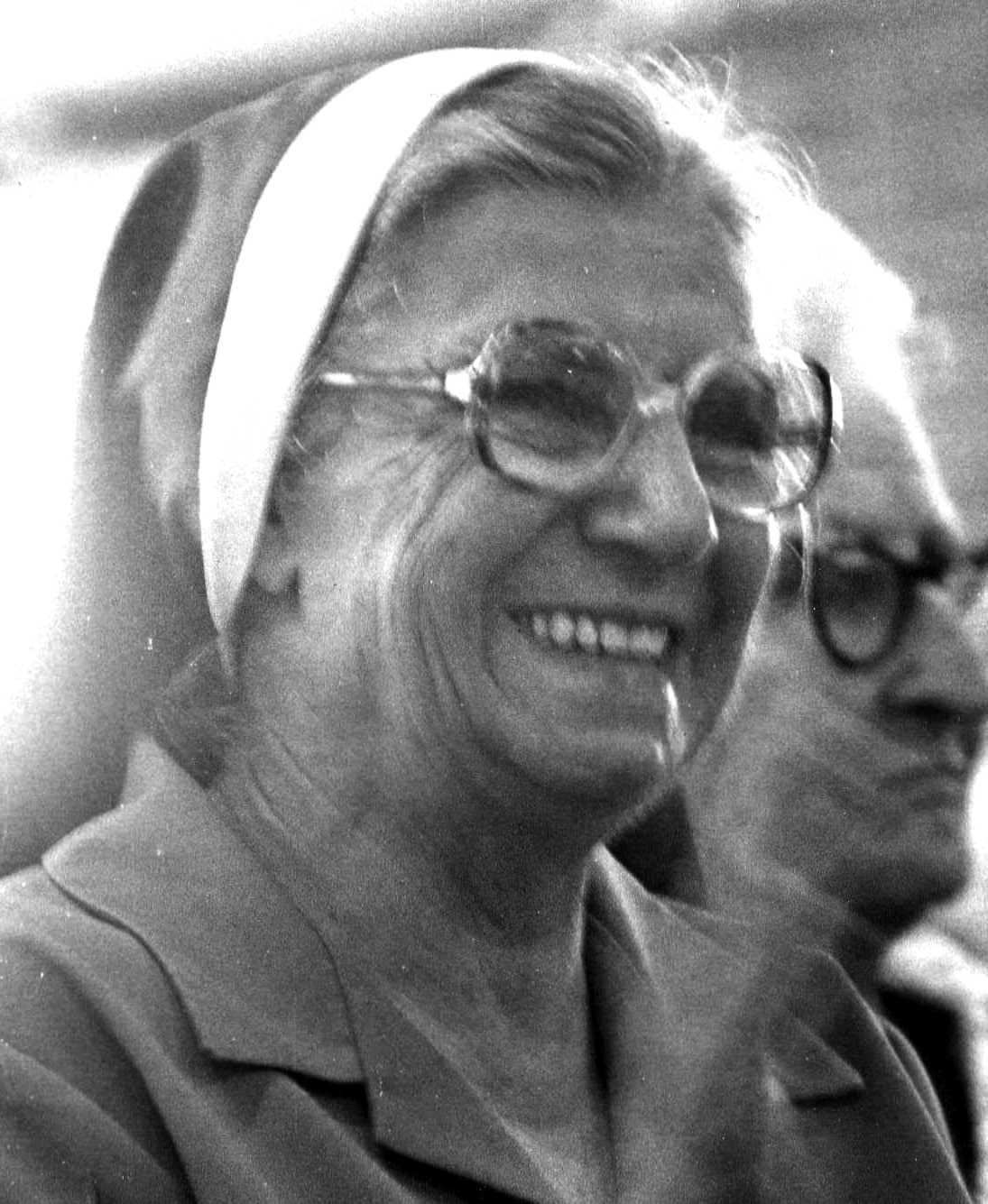 As a young teacher Sr. Margaret Mary taught at St. Alipius' Primary School, Ballarat East and St. Columba's Primary School, Ballarat North, but most of her life was spent as an art teacher at Sacred Heart College, Ballarat East, Sacred Heart Senior College –  St. Martin's in the Pines, Mt. Clear, and Aquinas College (now Aquinas Campus, Australian Catholic University).
In 1976 she retired from teaching and spent time in Penshurst, Donald and Birchip where she was engaged in parish work.  From 1979 until mid-1983 she lived in Townsville caring for her aged father.  After her father's death she resumed parish ministry in Wendouree, Birchip and Edenhope.
Sister Margaret Mary was a deeply prayerful person.  She took up scripture study in her later years and ran prayer groups in the parishes where she worked.  She was an accomplished artist and in her retirement began painting full-time and exploring new techniques and styles. She created several sets of Stations of the Cross which are in churches and religious houses to this day.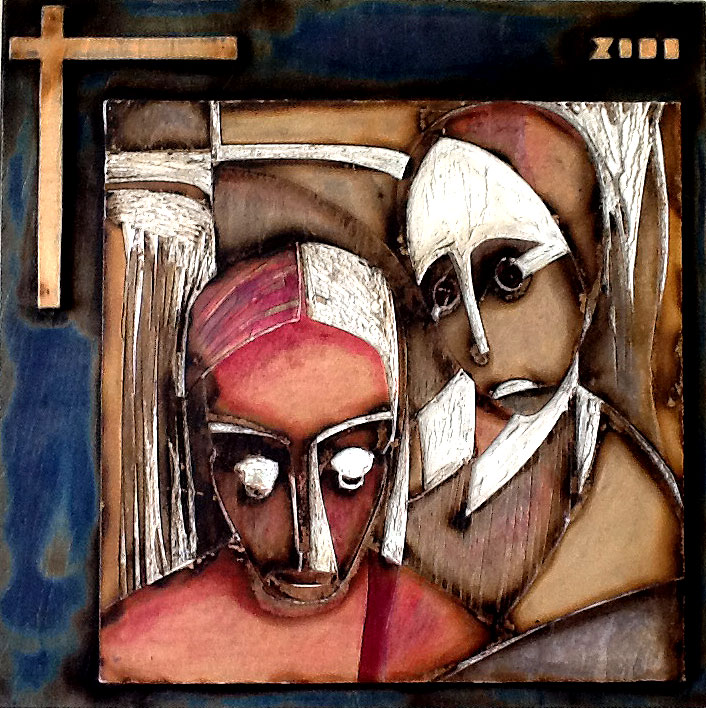 One set in particular reflects her exploration of materials and techniques. Some of this work was not always appreciated by others and a former Bishop of Ballarat is known to have expressed the opinion that the set of stations worked in plaster and paint should be outside on trees rather than inside in the Chapel (pictured: the Thirteenth Station). In June 1995 there was an exhibition of her work, including this set of Stations of the Cross, in the Ballarat Fine Art Gallery. They are now in the Mercy Administration wing of Damascus College Ballarat.
Sister Margaret Mary was a delightful person, a free spirit and a friend to everyone.  She was full of fun herself and shared her joy with everyone she met.  She was not without suffering.  She had found teaching difficult.  In her last years she experienced ill-health and, after a brief illness, died in hospital in Melbourne on July 28, 1996 at the age of 87 and in the sixty-third year of her Religious Profession.  She is buried in the Ballarat New Cemetery.
Messages to: Anne McMillan rsm