Archived News Item
TAKE A BREAK
September 21, 2016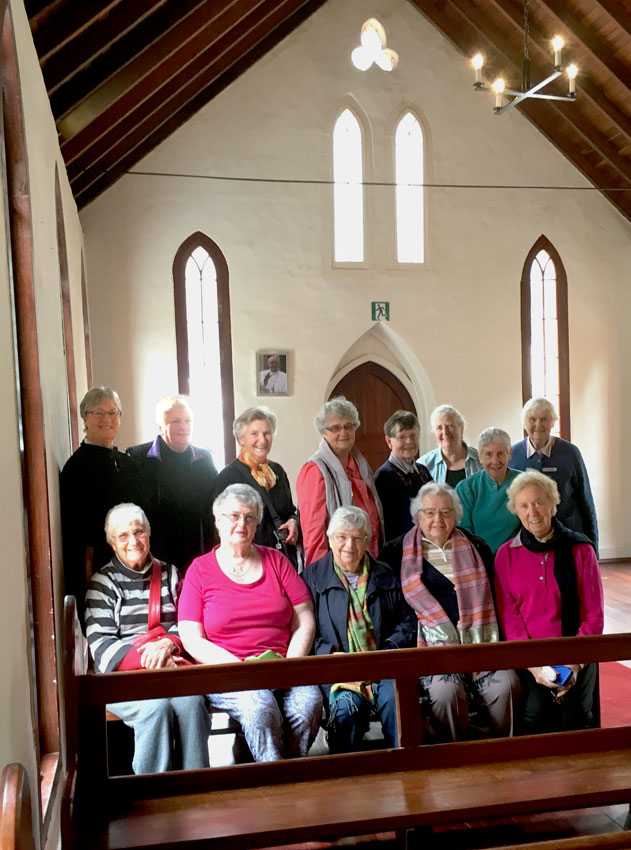 After the beginning of the new Institute in 2011, the Institute Leadership Team, in conjunction with the Community Leaders, initiated a pilot venture to enable sisters across ISMAPNG to meet each other and enjoy some time in beautiful places with people they may not have met before the reconfiguring of the various Australian Mercy congregations. An organising committee began working on the practicalities of such a venture and in 2013 the first opportunities to participate in the venture to be known as "Take a Break" were announced.
That first year there were three opportunities to participate, each of one week's duration. Two of the gatherings took place in Cairns, Queensland – Take A Break in Cairns – at the Seville Mercy Conference Centre, each for a week. The other gathering was at Santa Casa in Queenscliff, Victoria – Take A Break in the South – in October, 2013. It was hoped that these gatherings would help to establish links, collaboration and a sense of unity amongst sisters across the new Institute and could become a regular event.
As we now know, "Take A Break" has become a regular event on the Institute calendar and the most recent group of sisters participating gathered in Perth in the first week of September.
What a mixed gathering we made when we arrived at St Catherine's House of Hospitality, Tuart Hill in Perth. With Sisters from several communities across the country taking part, it was indeed a "Break" from our normal lives as we enjoyed the beauties of Western Australia our fellow Mercy Sisters in and around Perth, extravagant hospitality and the wonders nature had to offer. Fremantle was a crowning glory in all our "tripping about". We rejoiced as Sisters of Mercy to visit the place where Ursula Frayne began her missionary activity. What a thrill it was to see the place where Ursula and her companions disembarked, where they first set foot on Australian soil and began their missionary endeavours.
The 'extravagant hospitality' of the Sisters of South A was displayed in their great welcome for the "Take a Break" group. Sisters came from near and far to welcome us at a celebratory liturgy and meal and we felt enriched by the sharing that took place. It was good too, to see some old friendships among the welcoming group. Now we can put faces to so many more names!
Our 'touring' took in such places as diverse as New Norcia and the Pinnacles. In New Norcia we joined the monks for mid-day prayer. The wildflowers along the roadside and the fields of canola helped to brighten both of these journeys and the long trip to 'The Pinnacles' was well worth the effort.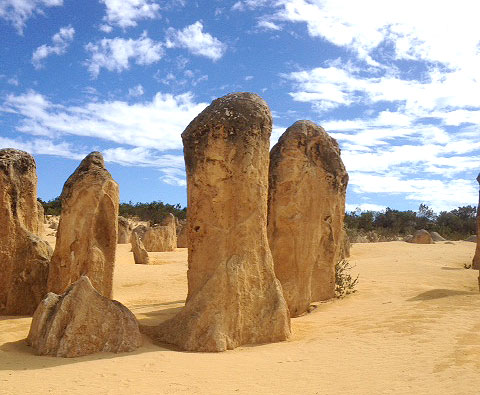 Of course no visit would be complete without a viewing of our Mercy Heritage at Victoria Square. There we spent time familiarising ourselves with the early days of the Sisters of Mercy in Perth and concluded our visit with "a comfortable cup of tea".
We attended a sung Mass on Sunday in the Cathedral and we were then taken out for a delicious lunch, another example of "extravagant hospitality". After this we went our various ways.
If 'Take A Break' is about Sisters across the country mingling together, getting to know each other and sharing as one, then I think it is succeeding in its goal. Our thanks to all who contributed to a wonderful experience.
Messages to: Brigid Foley rsm
Photo:
1) Taken in Pro Cathedral where Ursula Frayne and sisters first celebrated Eucharist
Back L-R: Rosie Carroll, Mary Lynch, Maureen Lohrey, Bernadette Ahern, Margaret Kelly, Lizzie Finnerty, Anne Hetherington, Aileen Moloney.
Front L-R: Michelle Farrugia, Geraldine Mugavin, Brigid Foley, Carmel Doran, Josephine Weatherald.
2) The Pinnacles